A Look at Taylor Swift's Era Tour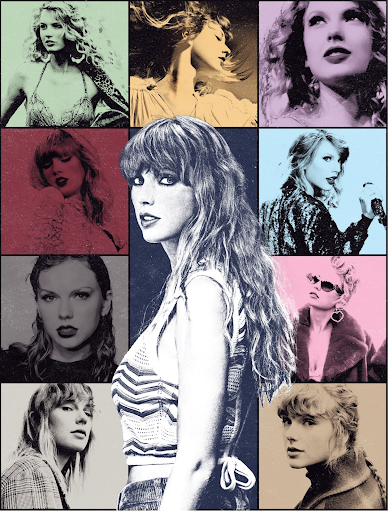 This is the cover for the Eras Tour 
Taylor Swift announced her 2023 Eras Tour to the world on November 1, 2022. Her upcoming tour will be the first tour since 2018. Swift's announcement sent shock waves around the world and fans are ready for the battle for tickets. She wrote on Twitter, "I'm enchanted to announce my next tour: Taylor Swift | The Eras Tour, a journey through the musical eras of my career (past and present!), The first leg of the tour will be in stadiums across the US, with international dates to be announced as soon as we can!"
Her U.S tour dates are as follows: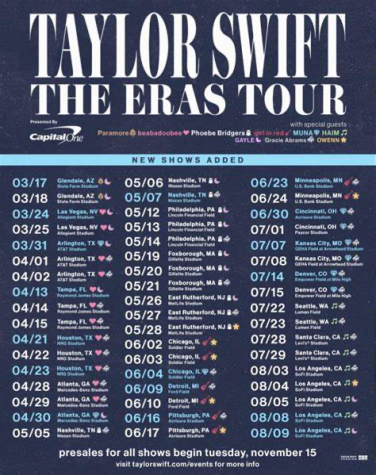 Ticketmaster is sponsoring Taylor Swift's Eras Tour. They sent out codes to verified fans for the presale that took place on Tuesday at 10 Am. But things didn't go as planned. The site crashed while millions of people were trying to get tickets. Also, the queue to get tickets had hundreds of thousands of people in them. By the time users got into the queue they had to wait up to 5 hours for their turn to buy tickets. This occurred after the presale was paused due to a high demand of people. 
The tickets go on sale to the general public on Friday November 18, 2022. The sale will start at 10 am local venue time. We will see how the general sale goes. Stay tuned!