What I Wore To Bryson Tiller Concert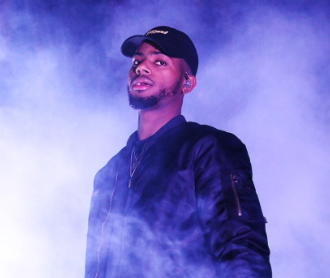 I've been a fan of Bryson Tiller ever since middle school and on May 8 ,2023 I finally got to see him in real life. I was debating on getting there early in order to be in the front seat but sadly did not happen. 
Since I've been a fan of him  since middle school I wanted to wear something cute and something that would also be comfortable. I decide to wear these white ripped jeans heres the link https://oldnavy.gap.com/browse/product.do?pid=547098#pdp-page-content with a black crop top https://www.jcpenney.com/p/forever-21-womens-square-neck-short-sleeve-crop-top-juniors/ppr5008304059?pImple Type=regular  
These clothes that I chose to wear are cute and affordable at the same time. The Bryson Tiller concert was the most fun I've had in a while and I felt cute and comfy at the same time.