Arianna Sanchez, Business and Marketing Team Member
October 31, 2018 • No Comments
Often when you think about elections, you think about voting for the president. However, local elections hold equal importance in upholding a democratic society. According to FairVote.org, only 60% of eligible voters voted...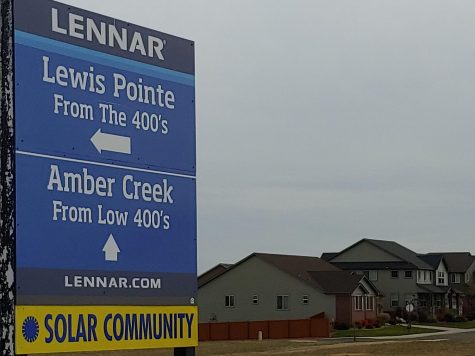 Joshua Palmer, News Editor
October 31, 2018 • No Comments
Appearing on the upcoming November ballot, Proposition 112 requires additional distance between fracking sites and occupied structures, with large support coming from Colorado Rising. Should the proposal pass, a 2,500-foot...

Loading ...
October 31, 2018 • No Comments
Hawk Haven is a great addition to the school, allowing students more access to coffee, gum, and other goods that could improve their education and their day. In comparison to...
October 31, 2018 • No Comments
Welcome to the Career Corner! Here, I feature people who have your dream jobs with advice on how to get where you want to go! The Job of the Issue: Doctor Special thanks...
Marlee Franklin and Josh Smith
October 31, 2018 • No Comments
The Greatest Showman is the top selling album of 2018 so far. This award-winning movie, released earlier this year, is an original musical. The songs tell the story of the...
Autumn Sorretino and America Martinez
October 31, 2018 • No Comments
Dear Bonnie, Halloween is right around the corner; it is one of my favorite holidays. It's my last year to Trick-or-Treat as a "kid," and I was having trouble deciding...
Holly Rivera, Editorials Editor
October 31, 2018
Fall consists of leaves changing color, sweater weather, and pumpkin patches. Some people are removing their tank-tops and adding long-sleeve blouses to their wardrobe. For...