New Music on the Rise
Artists never fail to meet the standards of their listeners. Though this year has been rough regarding the pandemic, music has been the one thing that has kept comfort among many. Here are new albums and songs that have caught attention in these first few months of 2021.
Taylor Swift's Fearless (re-made)
Bringing the life back to her debut album, Taylor Swift re-sang and recorded Fearless. What was the motive? The Sydney Morning Herald told their readers that after her former lael, Big Machine Records, sold her first six albums without her consent to manager Scooter Braun, she decided to re-record and re-release her versions of the albums. That way she can place her claim on them again. Thirteen years later and she is still satisfying her fans.
Dancing with the Devil – Demi Lovato
This album, which also has a documentary, goes into Demi's personal life and her substance abuse. In 2018, after being sober for six years, she relapsed and overdosed on opioids causing "three strokes, a heart attack, multiple organ failure, pneumonia, permanent brain damage, and lasting vision problems." In this album, she organizes the songs which led her to overdose including many other well-known artists singing alongside her: Ariana Grande, Sam Fischer, Saweetie and Noah Cyrus.
Justice – Justin Bieber
With appearances from Khalid, Chance the Rapper, the Kid Laroi, Daniel Caesar, Benny Blance, DaBaby and many more, 'Justice' was a debut atop the charts of more than ten countries. " It became Bieber's eighth number-one album on the chart, and at 27 years old, made him the youngest soloist to achieve eight number-one albums in the US." Reviews from this album have been interpreted as high. He also told interviewer, Zane Lowe, how he was looking forward to making music that reflects what he has learned about commitment and trust over his twenty-seven years.
Spaceman – Nick Jonas
This was his newest album after a five year break and his music was produced with his brothers. On February 20, 2021, he first performed and expressed his new music on Saturday Night Live. His lyrics went behind the pandemic, and he stated, "The key for me was trying to find a way to give this idea a persona, give it a name. So 'Spaceman' kind of came into my mind as I was thinking, 'What's the one thing that all of us have felt during this time? Completely disconnected from the world.'" He decided that during the cause of quarantine, he might as well do something engaging with his time.
Revelación – Selena Gomez
This album was preceded by her singles 'De Una Vez', 'Baila Conmigo', and 'Selfish Love'. Unlike the rest of her albums, this was the first album she has created where more than half her songs are in Spanish: Latin pop, R&B, and electropop. It has been something she has been wanting to do for over ten years because she wants to express her heritage. Though it was mostly over zoom and online recording, she had hired Leyla Hoyle-Guerrero to help her freshen up her spanish.
Scary Hours 2 – Drake
Collaborations from Lil Baby and Rick Ross, this sequel caught a lot of attention. Though his album Certified Lover Boy was delayed until further notice, he surprised his audience with Scary Hours 2. Three of the songs made it to the Australian, Italian and German charts, highest number being ten.
About the Writer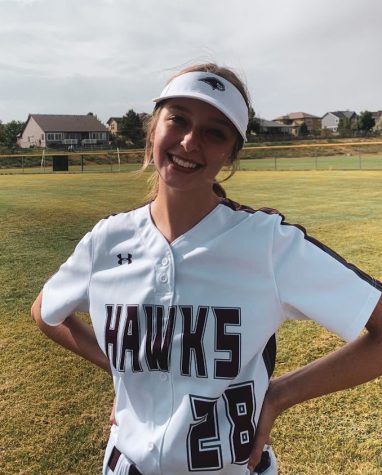 Charlize Bennett
Charlize is a sophomore at Horizon High School. She plays for the Horizon Hawks softball team and cherishes the time she gets to spend with her teammates...