CHSAA State Cheer Competition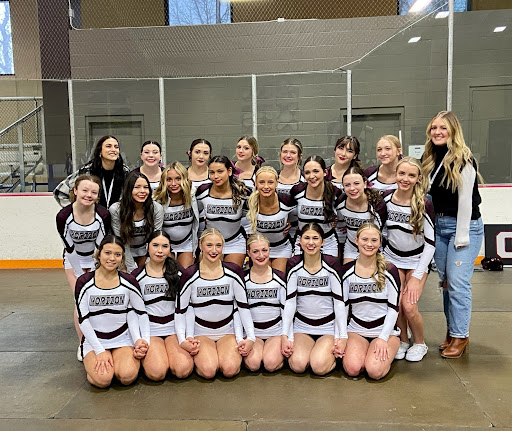 The CHSAA State Cheer Competition took place on  December 10th in Colorado Springs at the Broadmoor World Arena. The Horizon Varsity Cheer team placed 20th place out of 29  in 5A All Girl teams, compared to last year when they placed 10th. In addition to this, these girls appeared on 9news in Kyle Clark's "Next, Your Good News" segment, covering some of the bigger events in Colorado. 
Furthermore, Horizon's Varsity Cheer team got a total of 4 deductions from their performance. They had one stunt fall, one missed stunt, and a girl stepped off the mat. Out of all 29 teams, the EagleCrest Raptors placed first in the finals. In an interview with Elizabeth (Liz) Walters, she stated, "This year's cheer competition was one of the most chill competitions we have been to. Compared to last year we were able to have more spectators in the stands and communicate with the other teams. I definitely felt more involved." As a spectator the competition was lively and very entertaining to watch. I have never been to a cheer competition before, so it was a very interesting experience. 
Overall, Horizon is happy to say that we are proud of our Varsity Cheer team and hope that they will continue to work hard and perform better next year. Go Lady Hawks!