Freshman Girls Soccer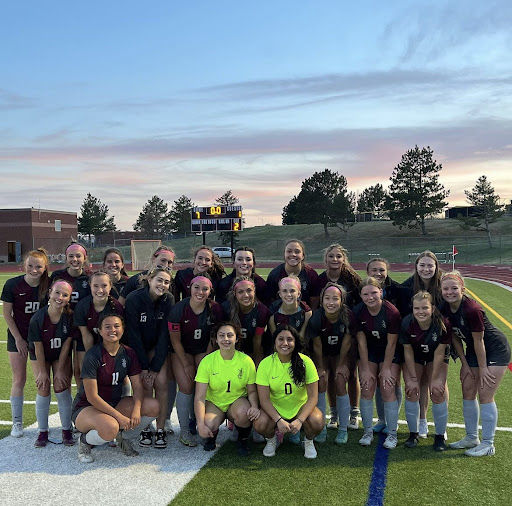 The freshmen on the girls soccer team are so excited to be part of such a hardworking and talented high school team. As their first year at Horizon and being on the team, it can definitely be a crazy transition and might be challenging to adapt to. However, these girls are very passionate in what they do and the sport they grew up with. This is an interview showcasing an inside on what the Girl's Soccer team has been up to!
What is your position/what is your favorite?
"My favorite position is being a right defender" – Gisele Dias 
"I'm a Striker/Goalie, but my favorite is Striker" – Sydney Storey 
What is your goal for this season? 
"My goal for the rest of the season is to be able to make a friendship with everyone on the team." – Gisele Dias 
"My goal is to shoot left-footed accurately" – Sydney Storey
What has been the most challenging thing this season? 
" What I would say was most challenging was having to work through coming together as a team because a lot of us haven't played together before" – Gisele Dias 
"The most challenging thing is learning how a new team plays and the different playing styles everyone comes from" – Sydney Storey
Rate your practices and/or games (tell us about them..what do you like.. not like) 
"I would rate our games a 10 because after every game we got better" – Gisele Dias
"10/10 on both practices and games there's nothing to complain about I love playing with everyone" – Sydney Storey 
Is there anyone on the team that you wouldn't want dating your son and who would it be? (why)

"One person on the team I wouldn't let date my son would be Sydney just because she is so crazy" – Gisele Dias 
"If there was one person I wouldn't want dating my son it would be Courtney cause Courtney is scary" –  Sydney Storey