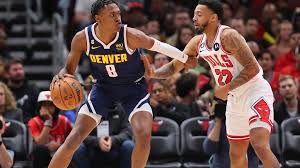 The NBA is back in action! Basketball is in the full swing of things as preseason has started this past week. It has been a long summer waiting for basketball nights to be back, and many basketball lovers are very enthused. Pre-season started on October 5th with the Dallas Mavericks against the Minnesota Timberwolves. The Timberwolves, who were seen in the playoffs last season, bringing home a win (99-111). With the regular season starting October 24th through April 14th, with the regular All-Star break being set for February 16-18th. While, over the summer, many players enjoyed their time off by spending time with their families, like Damion Lee, who was blessed with a new baby girl on August 23rd. Others spent time traveling, like Aaron Gordon wh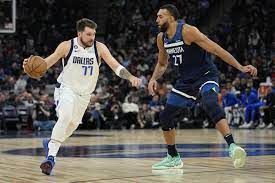 o visited teammate Nikola Jokic in Sombor, Serbia, and traveled to see the Great Wall of China on his tour. Some others focused solely on improving their skills for this upcoming season.
The returning NBA Champions, the Denver Nuggets, are walking into a new season looking to defend their title. Their first pre-season game will be against the Phoenix Suns in Arizona on October 10th. Their first home game will be held on October 15th against the Chicago Bulls. The Miami Heat are also coming back fired up after the loss in the finals last season against the Denver Nuggets, also being eliminated in the playoffs in previous years. 
Personally, I am extremely excited to have basketball coming back. Basketball is such a passion of mine and I am thrilled to see how this season will play out, hoping that the Denver Nuggets can bring another championship back to the Mile High City! Although, Denver is coming back with a slightly different look this year. With the leave of Bruce Brown, Denver lost a talented part of their team. Brown averaged 11.5 points per game, 4.1 rebounds, and 3.4 assists. Even with not being a starter, when he would come off the bench, he would work magic, doing wonders for the Nuggets, therefore becoming a very reliable player. They are also missing veterans like Jeff Green and Ish Smith, who were not always frequent in-game players, but they made a huge difference in guiding and mentoring the young players in the locker room. With the absence of these players, it gives the opportunity for up-and-coming athletes like Christian Braun and Peyton Watson to bring all they have to the floor. It is exciting yet interesting to see how these new adjustments will affect the returning champs this season.
Story continues below advertisement