New Opportunities Leading to Less Education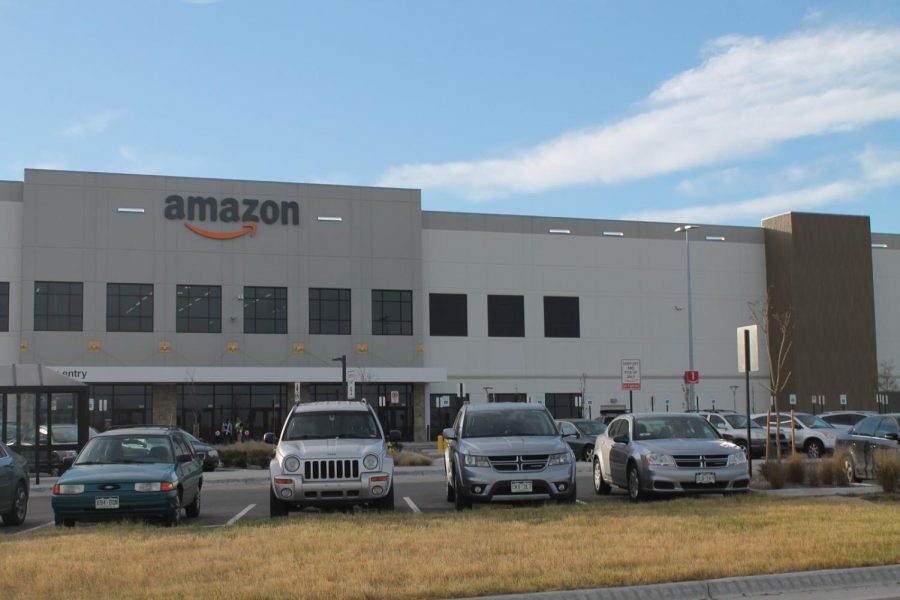 Joshua Smith, Culture and Relations Team
October 31, 2018
THORNTON – The new Amazon headquarters opened its doors in Thornton on October 5th of this year. Since then it has been a widespread topic of discussion in the surrounding community.
However, a new concern has risen from the new job opportunities that Amazon has granted to young people in our community. People are beginning to wonder if the chance of having a decently high paying job right out of high school could drive students to focus on work instead of furthering their education into college.
Area residents either related to academics or those who have lived in Thornton for the majority of their lives began to share their opinions on the situation. Their reactions to the new headquarters were widely positive, and most didn't see it as a detriment to education.
When interviewing Colorado native Sue Williams, she seemed pleased with the new Amazon headquarters and its effect on the young people of this generation.
"I find it amazing how Amazon is accommodating to the newer generation of high schoolers. It is setting them up for success in the workplace and personally, I don't see anything wrong with that."
Interestingly enough, she spoke about her grandson Roger Williams, a new graduate from Mountain Range who, for most of his senior year, was planning on going to college. But soon after his graduation, he was offered a job at Amazon. It was here that he stumbled upon a problem: whether to go to college or have a steady job at Amazon.
"My grandson Roger was offered a job at Amazon right out of high school. He had always wanted to go to college after Mountain Range, but ever since the job offer came up, he began to lose sight of that dream and drifted towards his chance at Amazon," Williams says.
With Sue Williams' grandson most likely choosing his option at Amazon, will this simply be a special occasion or will situations like this slowly become normal?
When interviewing Horizon High School's principal Kim Brady, she described the entire Amazon situation as a "double-edged sword."
"There is always the chance of a student choosing a job straight out of high school if it pays well, but there is also the chance they can take what the jobs [give] them financially and use it as a way to help their financial situation in the pursuit of a higher education," says Brady.
With the two choices of college and work opposing each other now, the question at hand has suddenly become, Will a chance at a good, steady job interfere with the pursuit of a further education?
Only time will tell, but one thing is for sure: Amazon and higher education are now intertwined, and they can either bring each other up or tear one another down.