Controversial Motion on Approaching Ballot
The new law would force a setback of 2,500-feet for fracking and drilling locations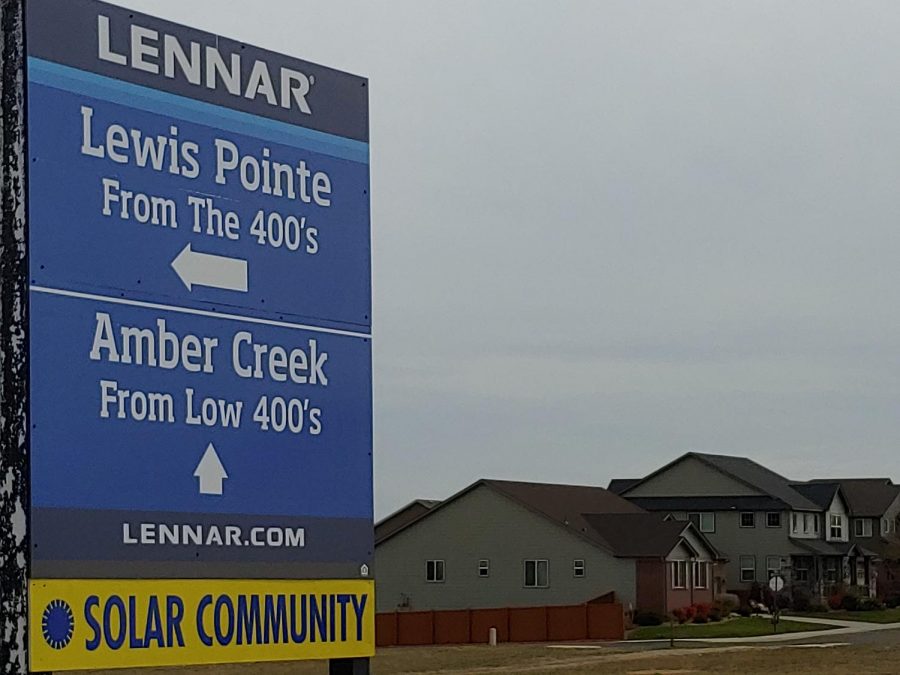 Joshua Palmer, News Editor
October 31, 2018
Appearing on the upcoming November ballot, Proposition 112 requires additional distance between fracking sites and occupied structures, with large support coming from Colorado Rising.
Should the proposal pass, a 2,500-foot setback would go underway for drilling sites on non-federal lands.
Reasons for the motion include efforts to refrain from interference with human life, the elimination of dangers to public property, and the reduction of health concerns such as asthma and other conditions induced by air contamination.
In an interview with Westworld, Anne Lee Foster, Colorado Rising spokeswoman, explains, "We aren't willing to bargain with the health and safety of hundreds of thousands of Coloradans, and we've been working on this issue for seven years."
Proposition 112 mandates that sites used for fracking or drilling, even if being returned to, mustn't be used if it is within the 2,500-foot range of vulnerable property or occupied structures. This equates to more than a 2,000-foot increase of separation in some areas.
As specified in the Proposition 112 text, buildings with intent for human occupancy, public property and services, and waterways or reservoirs comply as vulnerable property or occupied structures.
That being said, the bill only applies to non-federal land; federal lands will not be required to oblige by the regulation.
"With nine out of eleven bills killed in our legislature and hundreds of heartbreaking testimonies given to the COGCC with no action, it's time our citizens are heard with this ballot measure," declares Heidi Henkel, founder of Broomfield Moms Active Community and Colorado Rising volunteer, in a radio broadcast with the Garfield County Energy Advisory Board. "The state has failed to protect us, so we've taken it into our own hands."
A study conducted by the Colorado Oil and Gas Conservation Commission – the COGCC – concluded some 36.6 million acres across the state would be within the buffer zone, of which 85.4% is non-federal land. The top five counties with respect to oil and gas production in Colorado will experience a collective drop of 93.6% of the currently available non-federal land. Individually, each of the top five counties would all see a loss of at least 85% of non-federal lands, while three would lose at least 99.8%.
"Toxic, industrial and dangerous activity like fracking doesn't belong in our neighborhoods, near our kids' schools or near our water supplies," says Micah Parker, a member of Colorado Rising. "These are really common-sense regulations."
Collected from the Colorado 2018 Blue Book – a guide to all of the upcoming measures, amendments, and judges – and displayed on Ballotpedia, Proposition 112 provides benefits to those living near currently active drilling sites. The increased distance from residents to oil and gas development reduces the risk for both parties. As reported by the Washington Post, there have been more than a dozen explosions on oil and gas facilities since April of 2017, with three accidents being fatal.
Neil Ray, President of the Colorado Alliance of Mineral and Royalty Owners, also known as CAMRO, released the statement: "Colorado already has the strictest regulations on mineral development in the nation. A half-mile setback is not an attempt to regulate the industry. It's an effective ban on mineral development."