The End Of An Era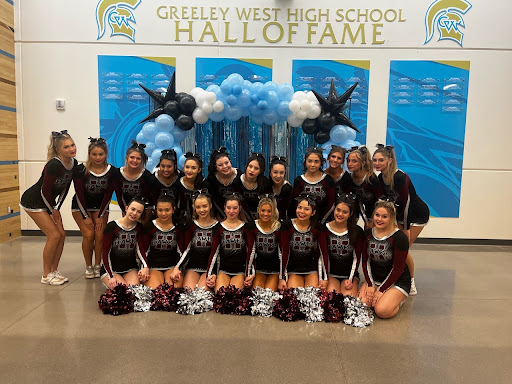 Horizon High School had a really amazing year for fall, winter, and spring sports. There was hard work and dedication that shined throughout the season. As a Horizon Varsity Cheerleader, I was able to relate to the endless hours poured into practices and games. This school year, it was hard managing school, clubs, extracurriculars, and cheer all at the same time. One of the most important lessons I learned was to find balance. Balance within my student-athlete schedule and my own personal mental health schedule. 
I learned to put all my efforts into practice and although there were times when I felt like quitting the team, I stayed because cheering is one of my favorite things in the world. I learned a lot from my teammates as well and found a new type of support system. Horizon highly values being respectful and inclusive and in my experience, I had the privilege of being part of such an amazing team. The coaches. The work ethic. The constant drive we had. They all played a role in the success of the season and in the end, we reached great achievements, such as 10th in the State and placing Top 2 in every competition attended. 
My advice to all those student-athletes who are struggling to find balance is to take it day by day and have constant mental health check-ins. Your mental health is just as important as the sport you play and the strive you have for the academic honor roll.  
My end of the season was impactful in that I was able to guide others into what a healthy lifestyle looks like and also learn valuable lessons from my teammates and coaches.