What's On The Horizon?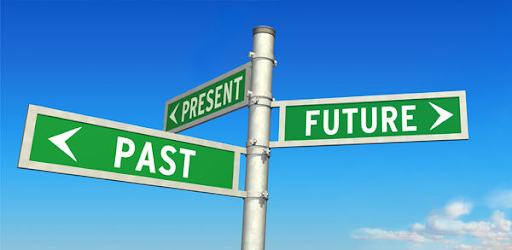 After spending four years in High School the Seniors are ready for their next steps in life. Here's some insight on what each of them are planning to do.
Erika Lewis
My plans after High School are honestly very complicated. I'm going to start by taking a gap semester just to spend some time working to get some money. I don't want to be drowning in debt right at the start. After that, I plan on attending Front Range Community College to get the basics out of the way and also get a taste of animation. Hopefully, from there I'll go to BYU Provo, UT, and get a degree in animation. Hopefully, during college, I'll be able to finish writing the book I've started and then get it published. 
Emily Eigenbrode 
My plans after high school are pretty straightforward. I'm going to CU Boulder where I will be majoring in Marketing within the Leeds School of Business. I also want to pursue a minor or maybe a second degree in either their cinematography program or their journalism program. During this summer, I hope to get my real estate license so I can work for a broker during college and help pay for some of my college. For my first year in college, I plan to live at home in order to adjust to college life, and then during my second year, I will live off-campus in an apartment. While in college, I have hopes of traveling to many different countries and learning about different cultures. I also hope to move to either New York or California after college to pursue a career in either Fashion marketing or Film Production. 
Giuliana Carmosino
My plans after high school are fairly simple. I am attending the University of Northern Colorado (UNC) in the fall, where I will be majoring in business, at the Monfort College of Business. I am also thinking about possibly minoring in psychological studies. I plan to live on campus come the fall semester, and throughout college, I plan to live somewhere close to campus with friends! While in college, I have high dreams to study abroad in order to understand the lives of individuals outside of what I know. I have a fascination with how other people and cultures live and I believe that I can get some of my questions answered through studying abroad. After college, I am wanting to either move close to home to be with my family, or move to Florida as that is my whole family's dream, and hopefully be able to get a remote job and work from my beachfront Florida home. I hope to work my way up and become a manager in the future as whatever job I may have in the future. 
Nadiya Romo
With high school coming to an end, the common question all seniors get is "What are you doing after high school?". I will be attending Louisiana State University (LSU) in the fall. I will be majoring in Criminology. My ultimate career goal is to be an FBI agent. On the other hand, I have a strong passion for football. Another dream of mine is to be an NFL reporter. So when I get down to Louisiana, I will be taking some broadcasting classes to dip my feet in the water. I guess we will see what ends up happening! I am so excited to be in a new place and meet tons of new people. Furthermore, I plan on studying abroad at some point during my college career. I believe that books can only teach you so much, you must travel to learn about yourself and to truly live. One of my life mottos is to live rather than just exist. College is another stepping stone to help me live out my dreams. Thank you for all the memories Horizon!
Sammy Saiki 
         Graduation is coming May 17th and with that many students make their way into the world. Including, oh my gosh what? Me! What I have planned for after high school is to go to NYU and spend my first year on their London campus. With this, I want to travel Europe as much as possible and have as much fun as I can! Paris, Italy, Greece, basically anywhere I can get tickets to. I am so excited to start a new chapter in my life and eternally grateful for the memories Horizon has given me.