Horizon Robotics Rocks the Competition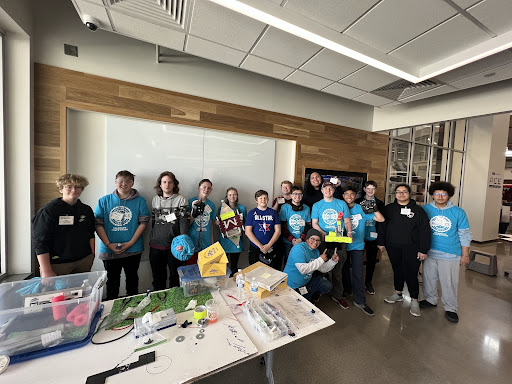 The Robotics team gathers for a quick photo with their robots!
The National Robotics League Colorado Competition took place on April 15, 2023. Teams from all around the state competed for a grand prize of $500 to go towards your specific school's programs. The competition took place at the Cherry Creek Innovation Center in Centennial, Colorado. Horizon had two teams compete. Their robots were named James Bonq and The Lawnmower. 
The Hawks knocked out Cherry Creek High School. It was clear that the Hawks were the underdogs and had no problem showing up! Both robotics teams placed in the top 5. This is a huge accomplishment for our Hawks. To add to the excitement, the team got recognized by the competition leaders for staying and