How Getting My Nails Done Improve My Outfits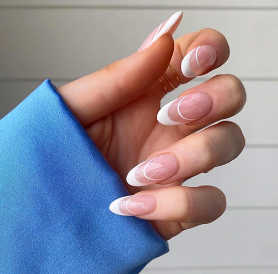 Photo Credits:https://www.goodhousekeeping.com/beauty/nails/g3186/spring-nail-designs/
The difference between when I have my nails done compared to when I don´t is a huge difference. I tend to notice when I get my nails done not only do I feel more confident but I also feel as if my outfits look better. 
For me, I´ve always been able to get my nails done and it in a way allows me to express myself and my personality through fun designs or even sometimes plain ones. 
My go-to when I want to play it safe I'll get a white french with tip and acrylic just because it goes with every outfit and you can never go wrong with it. I usually have more ideas/my nails are brighter in the summer due to the hot weather. I just think that nails have such an important role in outfits. I know my nails make my hands look prettier. 
Being able to get my nails done just makes my outfits pop more and adds more color and spice to my outfit on days when I don't dress up or dress basic.