Girls Varsity Golf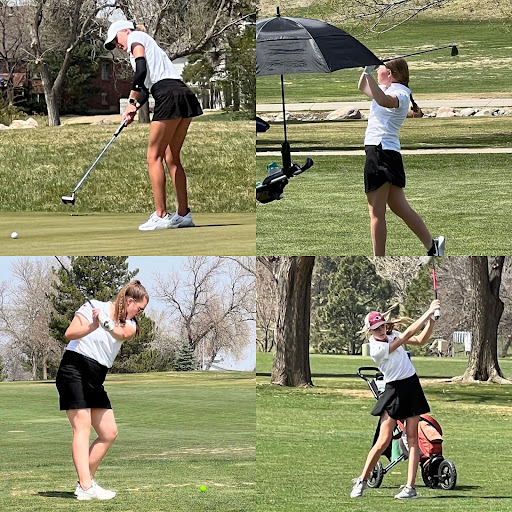 Photo: @Horizonhawksad
Start of the Season 
The Varsity Girls Golf Team has recently started its new season and these athletes have been working non-stop ever since. Their practices mainly focus on "perfecting the swing" and often use the driving range. They also take the course to advantage and work on chipping and putting. On some occasions, the Varsity Golf Team also has sessions at Top Golf or plays on actual courses. 
Matches 
There have been a total of two successful matches up to this day and the team is practicing each day getting back into the grind. However, because of Colorado's weather, a few matches have been canceled and the girls were unable to showcase their passion and talent. 
The Team 
The Varsity Golf Team has been looked up to a lot because of how supportive everyone is of one another. Even though golf is an individual sport everyone steps up and helps to cheer their teammates on. 
In a short interview with Senior Elizabeth Walters she states, " My experiences at tournaments are pretty good. I'm mainly playing golf just to have something fun to do in the spring. It's a great time getting on the bus and spending the day on the course, especially when the sun decides to come out."
Overall, the season has gone off to a strong start and HHS is so excited for what these girls have in store for us.