An Update on the Nuggets Season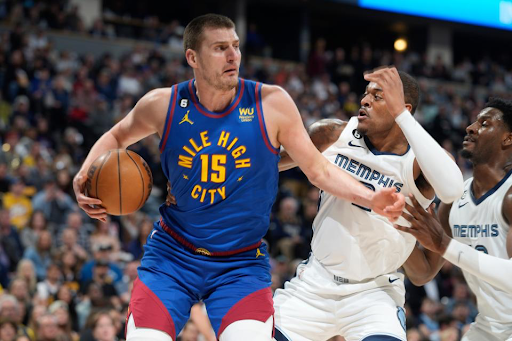 Nikola Jokic gets the rebound against the Memphis Grizzlies
The Denver Nuggets are having a spectacular season. Currently, they are in first place in the Western Conference. Their record is 46-20. Compared to other Denver teams, the Nuggets are carrying the reputation of Colorado. So let's take a look at their season. 
To start off, the Phoenix Suns are favored to win the Western Conference but the Nuggets are defying those expectations. Denver has outscored their opponents by 24.5 for every 100 possessions. There are still plenty of games to be played.
One of the favorite players on the team is Nikola Jokic, Jokic is a five-time NBA All Star and won NBA Most Valuable Player in the 2020-2021 and 2021-2022 seasons. He was drafted to the Nuggets in 2015 and is still currently playing. He averages 24.3 points per game and gets 11.8 of the rebounds. Currently, he leads the scoreboard in Denver. 
The Denver Nuggets are on their come up and making Denver very proud. Keep it up Nuggets!!