District DECA!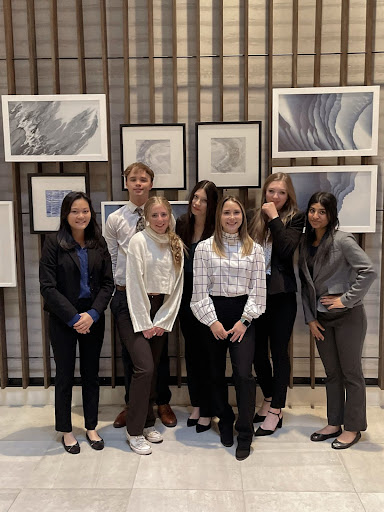 The 2022-2023 DECA Officers were so excited to compete at Districts and qualify for State! 
Left to Right: Sydnee Ngyuen, Chase Riley, Taylor Anderson, Rosie Garcia, Morgan Brown, Brooke Smith, Ranushka Upadhyaya
2022 Deca Districts were held at the Delta Hotel in Northglenn, Colorado. Horizon High School students had the courage and perseverance to participate in this competition and each one of them absolutely killed it! Congratulations to all qualifying state finalists as they did an amazing job representing Horizon and showed everyone what it means to be a business leader!