Unsolved Crime: The Watcher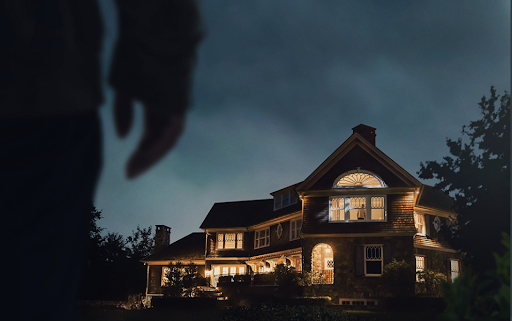 The Watcher started streaming on Netflix on October 13, 2022. Within several days of it being released the show quickly became top 10. This limited series is based on a true story. Let's take a look: 
In June 2014, Maria and Derek Broaddus moved into their dream home which they bought for 1.3 million dollars in Westfield, New Jersey. Within days of moving in, they received a letter. The letter said, "657 Boulevard has been the subject of my family for decades now and as it approaches its 110th birthday, I have been put in charge of watching and waiting for its second coming. My grandfather watched the house in the 1920s and my father watched in the 1960s. It is now my time. Do you know the history of the house? Do you know what lies within the walls of 657 Boulevard? Why are you here? I will find out." This mysterious letter was signed by "The Watcher." 
Maria and Derek went to the police station. But the police dismissed this letter. However, a second letter was sent. The note said, "Was your old house too small for the growing family? Or was it greed to bring me your children? Once I know their names I will call to them and draw them too [sic] me." Following this letter, the couple found out that the previous owners also received a letter from The Watcher. After bringing this evidence to the police, the police advised the Bradouss family to not tell anyone about the letter. Everyone was a suspect. 
The letters did not stop there. The Watcher continued sending disturbing letters to the family. They seemed to know detailed information about their children and renovations going on inside of their home. After the second letter, the children didn't return to the home. Weeks later, The Watcher sent a letter saying "Where have you gone to? 657 Boulevard is missing you."
What Happened Next?
After six months of closing on the house, they put it back up on the market. But no one bought the house because of the creepy letters. Buyers avoided the house at all costs. Until someone decided to rent it out, but put an end to the lease, once the Watcher sent another letter. The letter threatened Maria and Derek even though they did not live there anymore. The Watcher plotted ways to get revenge on them. 
The Watcher's identity was never revealed. This unsolved crime has shaken America and inspired Netflix to release the series based on this event. Who do you think it was?