Homecoming 2022 Trends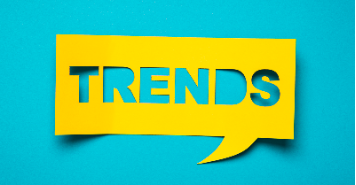 Trying to stay on trend with this homecoming? Keep reading
If you are like any other highschool student, then you have most likely heard about homecoming, as well as the stress that comes with it. Trying to look perfect for every picture, and making sure to look good for your moms facebook friends. Keep reading while we go over everything to know about homecoming and how to look your very best on this magical night. We will be talking about all things homecoming, accessories such as jewelry, shoes, hairstyles, nails, and most importantly dresses. HINT (SPARKLES ARE IN)
Dresses 
Trendy dresses for this year's homecoming seem to be tight and fitted with different features, such as one shoulder straps, sheer fabrics, open back designs, and many different sequin patterns. Long Sleeve dresses have also been making a comeback in recent years. The most popular dresses this year seem to be anything glittery and with sequin design. Essentially the more sparkly the better. Although there are specific dresses that are said to be trendy for this year, there are also some dresses that seem to never go out of style. These "never out of style" dresses include things like v-necklines, and fit and flare dresses. There are also colors that seem to never go out of style such as black, navy blue, and red. All three of these colors are most likely going to be around for the long run, due to the fact that they are flattering on many different skin tones and body types. 
Nails and Shoes  
Nails and shoes have always been the next most important accessories for homecoming, which could turn your outfit from at 7 to a 10 instantly. The easiest and safest route to go for nails is anything white, whether it be a classic all over white nail, a french tip, or a variation of the two. You can never go wrong with white nails, and they will be sure to make any dress pop in the perfect way. Another go to nail color to get, is anything that matches your dress. Matching colors and doing a sort of monochrome look for homecoming can be a real hit. Now let's talk about shoes. The homecoming shoes that are seen to be the most trendy are anything with a chunky heel (who can walk in stilettos anyways). Along with dresses, anything sparkly is also a hit when it comes to shoes, the sparkly the better. Another popular heel to show off are anything that is strappy and can be tied up the leg, giving off a more mature look. 
Jewelry and Hair
Although jewelry may seem little it can oftentimes add a lot to a look and can even pull a look altogether. My favorite look for jewelry is anything little and dainty, and anything subtle. I think truly that subtle jewelry looks make the dress itself the main character and can make it stand out more. Another route is to have a statement piece, whether that be a statement necklace or statement earrings, it can really add something to the overall look. I am also highly in favor of matching jewelry, I think that having all of your jewelry matching can make you truly look more put together. Another thing that can pull your whole outfit together on homecoming night is your hairstyle. You could go the safe route and have your hair all down and curled, OR you could potentially do an updo. Updos are a nice thing to have for homecoming because it is out of your face and off of your neck. Many different updos can be created, such as a braid with an updo, or possibly a twist. Another popular hairstyle is a half up half down look, or even a style with all of your hair pulled to one side, again minimizing hair on your neck and out of your face.
Homecoming, while stressful, can be a super fun experience. It is a night to dress up and have fun with all of your best friends, and it is truly a night to remember. Getting ready and picking out accessories to wear on this special day is always a handful, hopefully this article was able to ease some of these nerves and help to make sure we all look our best on homecoming night.