The Best Restaurant at Disney World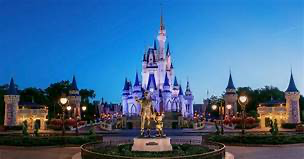 The "Happiest Place on Earth" has so much to offer for every one of its visitors. Your perfect trip should be perfect in all aspects. With more than 200 places to dine in and out at Disney, it can be hard to decide which places are the best to eat at. Below will be an in depth analysis of the best restaurant!
Skipper Canteen- Magic Kingdom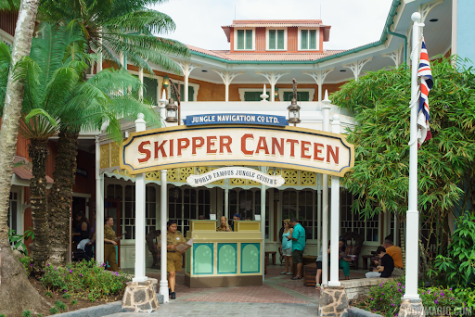 The Skipper Canteen is located in Adventureland within Magic Kingdom. The restaurant is heavily based on the Jungle Cruise ride. Not surprisingly, Disney does an amazing job keeping the magic alive no matter where you are in the park. To match the Jungle Cruise, the menu offers food from Africa, Asia, and South America. Let's take a look at some of the foods. 
Appetizers: 
Jungle Green Salad $10.00 – Skipper Bill's Iceberg Wedge with Shishito Peppers, Hearts of Palm, Cucumbers, and Pistachios with an Aji Pepper-Yogurt Dressing
Lost and Found Soup $9.00- Chef's Seasonal Soup prepared with the freshest unclaimed cargo! Ask the waitress for today's selection
Orinoco Ida's Cachapas $13.00- House-made Corn Pancakes, Beer-braised Pork, Roasted Corn, Fresno Pepper Salsa, and Avocado Cream
Entrees: 
Curried Vegetable Stew $19.00- Seasonal vegetables and pineapple Tofu in a house-made Curry Sauce served with Coconut Rice
Dr. Falls' Signature Grilled Steak $34.00- Adobo-seasoned New York Strip, Vegetable and Chorizo Farof, Caramelized Onion Puree, and Red Wine Reduction
Perkins Thai Noodles $25.00- Tofu, Seasonal Vegetables, and Rice Noodles tossed in a Spicy Soy-Chili-Garlic Sauce.  
Deserts: 
Kungaloosh $9.00- An African inspired Chocolate Cake with caramelized Bananas served with Cashew-Caramel Ice Cream topped with Coffee Dust 
Coconut Bar with Pineapple- Basil Compote and Vanilla Cream $8.50- Vanilla Chiffon Cake with coconut and Lime-White Chocolate Ganache 
Panna- Connie's Congo Lime Delight $9.00- Lime Panna Cotta served with Mango-Lime Sorbet Fresh Fruit, and Brazil Nut Cookie
Beverages: 
Cold Beverages- Coca-Cola, Coke Zero, Diet Coke, Sprite, Fanta, Root beer, Powerade 
Punch Line Punch $5.50- Tropical fruit juices and Mango Puree
Schweitzer Slush $6.50- Frozen Apple Juice and Passion Fruit topped with Bursting Green Apple Boba Balls. It is named after the humanitarian Dr. Albert Slush.