Popular Spring Break Destinations For 2022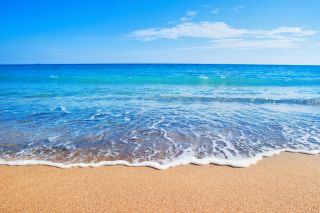 Spring Break is less than a month away and excitement is stirring up for the adventures that lie ahead. If you are not one to typically travel or someone who wants to know where the best places to go this year for Spring Break are, then just keep reading. 
Cancun, Mexico
Cancun is one of the most popular destinations that tourists and Spring Breakers travel to for Spring Break. Cancun has something to offer for everyone, including white sandy beaches, crystal clear waters, excursions, and a place to relax by the pool. 
Punta Cana, Dominican Republic

 
Punta Cana is a beautiful town in the eastern part of the Dominican Republic. The climate is perfect for all who enjoy the warm weather but do not want to be sweating off their sunscreen. It is known for their clear waters, ziplining, windsurfing, and sailing. This is perfect for your 2022 Spring Break trip! There are many outdoor activities that appeal to everyone. If you are not one for strenuous activity, you will enjoy the all-inclusive resorts. Enjoy a day at the pool reading a book or eating at one of the many restaurants. 
Bahamas
NASA Astronaut Scott Kelly made a statement about the Bahamas that said it was, " the most beautiful place from space". The Bahamas sure does live up to that statement. Its turquoise clear waters make your pictures look perfect! Also, there are the swimming pigs of Exuma that you can swim with. If you are more into history, then this place is for you. Take a tour of the Bahamas to get an in depth look of pirates and their history in the Caribbean. 
Maui, Hawaii 
What better way to spend your Spring Break than to be swimming alongside the dolphins in Hawaii. This is a dream vacation for everyone! "The Valley Isle" is known for its beaches, incredible up close views of the humpback whales, and the sunrise from Haleakala. For you Spring Breakers, you can find many opportunities to scuba dive and snorkel to explore the wonderful coral reefs. 
Florida Keys, USA
Florida Keys is a perfect place to get a taste of tropical Florida. The Keys is called the capital for sportfishing, due to its high popularity. If you are one for sights, this is the place for you! There are 42 bridges and 110 mile Overseas Highways that are spectacular. Not only that but The Keys are home to the best snorkeling and scuba diving places in the world. 
All of these destinations are perfect for your 2022 Spring Break Trip. They each offer something different that appeals to everyone. It doesn't matter if you are looking for a nice place to relax, a place to party, and to explore the hidden wonders of the world. Book your trip now!