Knowledge Bowl State Tournament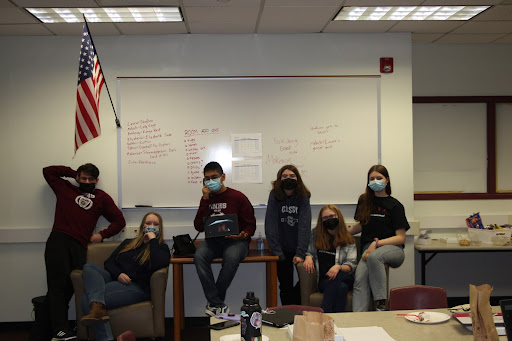 On March 14 – 15, 2022 the Horizon High School Knowledge Bowl team participated in the state tournament. They did the tournament over discord and participated with 51 schools all over the state of Colorado. Overall they came in 26th place and ended up in room nine. On the first day they started in room 15 and ended up in room ten and the second day they started in room ten and ended up in room nine by the end. The team consisted of Malachi Mook, Makenzie Hampson, Anthony Martinez Rosales, Elizabeth O'Rourke, Laura Tisher, Kaitlin Bailey, and Sabin Norman.
I had the opportunity to stop by a couple times while they were competing and was able to note some things that they were doing that definitely will make the competition more memorable. The first thing I noticed was while others were competing, only four can compete at a time, Malachi Mook was pacing back and forth and, when frustrated, would become more agitated. From an outsider perspective it was quite amusing to watch.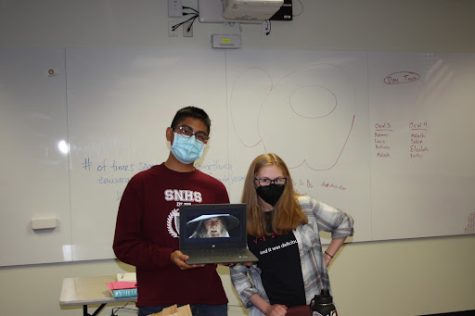 Another thing I noticed that made me laugh was the fact that at the front of the room was a gif of Gandalf nodding his head and smiling. They claimed it was their mascot and the closer you sat to him the more questions you got correct. 
On the board they also kept a tally mark of how many times someone said something embarrassing while unmuted they would mark a tally. It wasn't just the Horizon team saying something embarrassing, it was anyone from any school. 
Those who weren't currently competing would sit around the room working on their homework. And boy did they have a lot of homework since they missed two days of classes. It was a rather quiet environment as well except from the occasional grunts of frustration or chuckles. 
When I was in there, while they were having lunch, I was taking pictures and talking to them and Anthony told me very enthusiastically, "We're winning!" Although they might not have won first place they are definitely winning in our hearts. (They told me to say that.)
Overall, even though they aren't going to make it to nationals they still put in their best work and I'm incredibly proud of all of them. They worked hard and did an excellent job answering the questions they could. Hopefully they make it to nationals next year but even if they don't they're still Horizon's wonderful Knowledge Bowl team!