5 Fun Things to Fill Up Your Time During Spring Break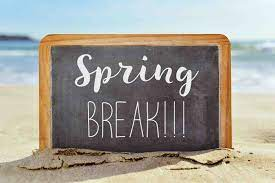 Spring Break is just around the corner, and everyone is rushing for ideas for fun things to do over the weeks worth a break. While many others might be traveling to fun and tropical places, there are many fun things to do while maintaining a budget and staying close to home. Here are my top 5 ideas of fun things to do over spring break. 
Traveling Within The State:  
Many states have their own unique spots that one can go visit during spring break. You can visit the mountains or the beach if you travel a couple hours outside your city or even going to the next city over, there can be plenty of fun things to see and do while visiting. In Colorado we have Boulder and Estes Park that have fun walking trails, shops and places to eat that you and your friends and family would enjoy. 
Spending Time Outdoors: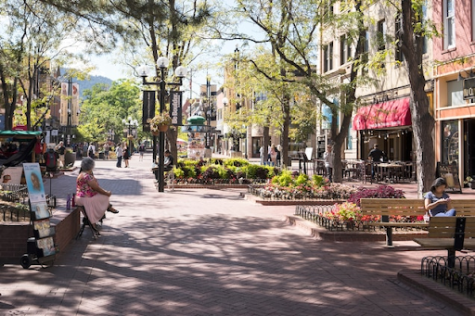 Depending on the weather, spending time outside is always a great option. Whether that's taking your dogs on a walk around your neighborhood or finding a beautiful hiking trail, you can enjoy the warm and beautiful weather (if your state permits). In addition, even going to the neighborhood park and reading a book or sitting outside on the patio sounds like a relaxing vacation activity to me. 
Museum Hopping: 
Each state has their own unique museums and monuments to go to. As for the state of Colorado, we have the Aquarium, Nature and Science Museum, Art Museum, and Meow Wolf that are all in the Downtown area where people can spend a day exploring and the fun that they have to offer.
Resetting Your Wardrobe: 
Many of us know of the new and upcoming fashion trends that are coming this spring season and since it is getting closer and closer to summer it is time to get rid of the old and in with the new. Resetting your closest and doing some "spring cleaning" is a great way to spend 1 of your 7 days of break. You can plan to get rid of all the clothes you have not worn in months and sell them online on places such as Depop and Mercari to make a little extra cash. You can even give them away to your local thrift stores and maybe shop for a new one while there.  Even if you don't want to completely go through your closet, adding some new organizers and draws can make you feel more organized and make you feel accomplished over your break. 
Try A New Recipe: 
Last but not least, trying new recipes would be a fun and exciting idea to do over spring break. There are tons of recipe ideas out there especially on social media platforms like Tik Tok that have new and exciting recipes for viewers to try everyday. Baking something new or even cooking dinner for you and a significant other would be fun over the break!