Horizon Baseball's Opener at Coors Field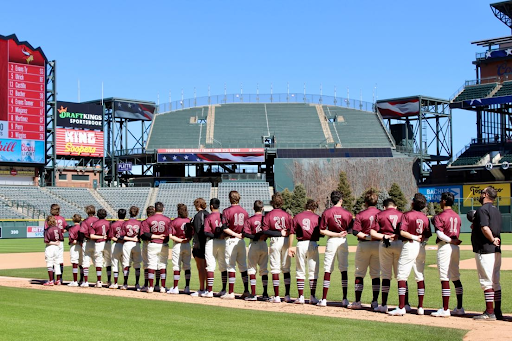 On Monday March 14th Horizon's Varsity baseball team played in Downtown Denver at Coors Field, home of the Colorado Rockies, against Northglenn High School. Horizon won the season opener game 16-0 and thus marked the start of the 2022 season. 
This year's varsity team players are… 
1 – Issac Gomez
3 – Arthur  Ramirez
4 – Sean  DeLeon
5 – Blake  Banello
6 – Parker Aaron
7 – Justin Gines
8 – Brandon MIller
9 – Davis Wilkins
11 – Jacob Olguin-Pacheco
12 – Zeke Minic
13 – Austin Petersen
14 – Gabriel Rodriguez
15 – Danny Sullivan
17 – Cole Toureau
18 – Colin Zancanella
21 – Nick Lay
26 – Croccifixio Milinazzo
27 – Eli  Schaeffer
29 – Robert Whitaker
30 -Tanner Vang
33 – Jeremaya Martinez
This game in particular was one to remember for player #17 Cole Toureau. Cole, a HHS Senior who will be attending Garden City Community College in Garden City, Kansas in the fall of 2022 on Baseball Scholarship. Cole pitched an outstanding game, throwing a no hitter and hit a Grand Slam at the March 14th game.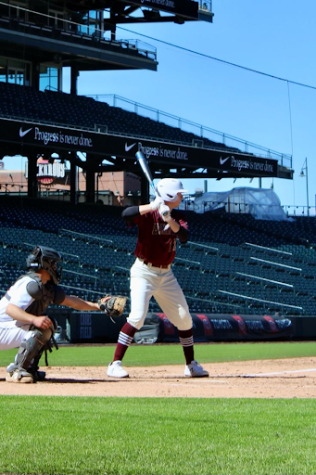 Cole's Total Stats were… 
Avg. 1.000
AB: 3
RBI: 6 
2B: 1
3B: 1 
HR: 1 
IP: 4 
K's: 12 
Hits allowed: 0 
Total # of Pitches: 66
In addition to his outstanding performance, at the end of the week on Saturday March 19th Cole was featured on Channel 7 News at 10:30pm for the "Highschool Highlight of the Week". The Hawks family is happy to say that we are proud of the varsity baseball team but especially Cole Toureau for all of his hard work and commitment to the sport he knows and loves best! Go Hawks!