End of the Year Theater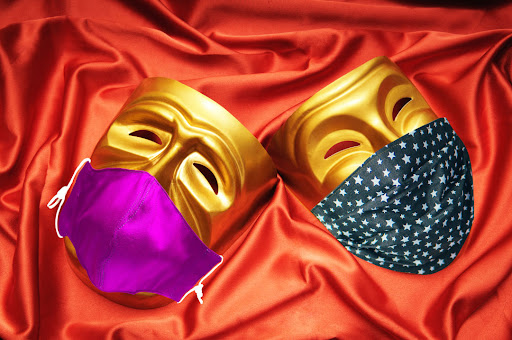 As the 2021-2022 school year comes to a close, the theater department at Horizon High School is coming to an end as well. As a senior this year, it is sad seeing this year come to an end especially after how strong of a year this was. In October there was Noises Off and in February/March we had Anastasia. Now, the year will be ending with Student Directed One Acts in April. One Acts, are shows that only have one act. They can range from 10 minutes to only 30 minutes depending on content.
This last Monday was the auditions for said one acts, which rehearsals have already begun for. The directors, Tony Anaya, Maddie Greiner, Aubrey Jackson, Samantha Makelky, Kaylin Perea, and Steven Dominguez ran the auditions and casted people for each of their individual shows. The cast list came out shortly later that night, the results being:
No Fun Intended Directed by Tony Anaya
Fabrizio Millinazzo
Emarie Yang
Devin Page
Garrett Auld
Jay Carpenter
Bloody Mary Directed by Maddie Greiner and Aubrey Jackson
Jack Lawrence
Brooke Sturtz
Kyle Harshman
Lasangika Sukumaran
Kat Lively
Theo Antrobus
Whatever Happened to Finger Painting, Animal Crackers and Afternoon Naps? Directed by Samantha Makelky
Sophie Hubbard
Gabby Edmonds
Juliet Mendez
Murder by Midnight Directed by Kaylin Perea
Noah Watson
Thalia Demarest
Ethan Lafave
La Mouche Directed by Steven Dominguez
Chidi Akotaobi
Lauren Fiddes
Allie Snodderly
Of course, congratulations to those who got into the One Acts this month! The shows will be on April 15th and 16th, starting at 7pm.  All in all, the One Acts are only the beginning of the end.
Mrs. Morse and Mrs. Wallis have released the final banquet point form and the final banquet voting form. The point form tracks the amount of points people have received for doing theater. Depending on the role in the show, you can get anything from 1-8 points. At 15 points, people will be inducted into the Thespian Society, at 25 people can letter in theater, and at 50 points, seniors can get honor cords to wear at graduation. The voting form is to vote people for best actor/actress/tech crew by grade and by show. This is done by theater kids who vote for each other on categories such as "Best Female in Noises Off" or "Most Promising Technician."
All in all, theater is slowly coming to an end, but it will continue to carry on through the underclassmen.