How to Be an Efficient Traveler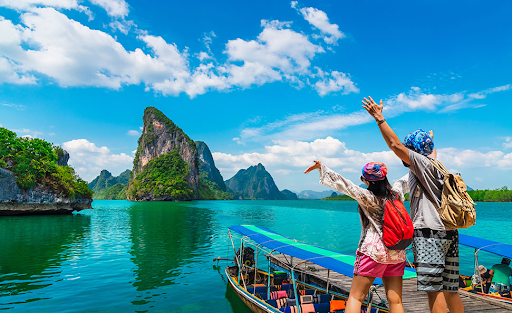 Traveling does not have to cost you thousands of dollars. If you know how to do it right and where to go, you can explore the world at your leisure. However, not many know what resources to utilize and where to look. In this article, I will provide you with the necessary information on how to travel on a budget and how to be a successful traveler. 
How to Pack Accordingly: 
To prepare for your journey ahead, you must focus on what to bring with you. The bigger your suitcase is, the more stuff you will feel obligated to bring. To start off, pick an appropriate sized suitcase that you think will realistically be a good fit for your trip. You do not need to bring 10 pairs of shoes and a fly swatter just in case. So choose your clothes accordingly! A good way to make sure you are bringing what you need and not anything extra is to use the countdown rule (5, 4,3,2,1). Specifically, if you are going on a weeklong trip you should use the rule. This includes 5 sets of socks and underwear, four shirts/tanks, three pairs of bottoms, two pairs of shoes and one hat. But this might not work for all travelers, which is totally okay. If you plan on traveling for longer periods of time, lay out your clothes you want to bring. Then, take out any you DON'T need accordingly. Afterwards, it is important to note that you must utilize every inch of space in your suitcase. Below are some strategies on how to organize your suitcase. 
Rolling Method: 
Roll each item tightly hotdog style. This will work especially well for sweatpants, t-shirts, and sweatshirts. The key is tightness. If any articles of clothing are rolled loosely then you will get a nice surprise when you go to open up your suitcase after a tiring day. This method will work best for any type of clothes except business attire.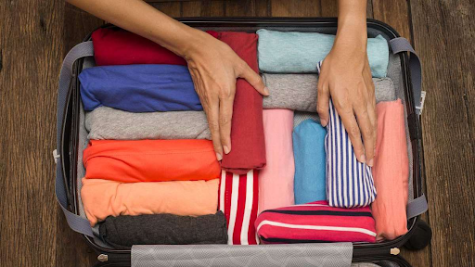 Compression Bags: 
Compression bags are a great way to conserve space and keep your clothes clean. To use them, fold your clothes and lie them flat in the bag. Then, seal the bag and squeeze as much of the air out as you can. Make sure your compression bags are durable so you do not have to replace them on your trip.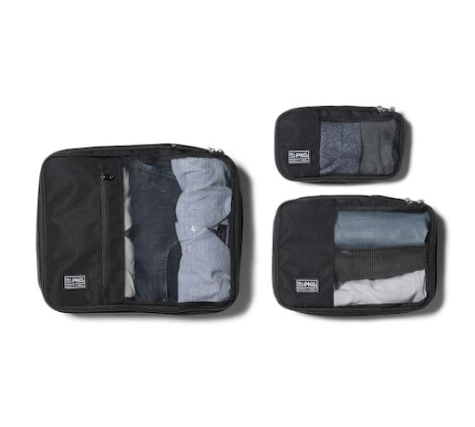 Traveling On a Budget:
Take time to chose your destination 
Places like Europe are known to be expensive. If you want to travel on a budget then you should do your research. Some things you have to keep in mind are plane tickets, transportation, exchange rates, currency, excursions/tourism, hotels, and tips. A destination might be cheap but may add up by the end of your trip. So choose wisely. 
Avoid Traps
The most important tip I will give you is research! Once you know where you want to travel to get to know the place. Make a list of places to go and not to go. This list should also include things to look out for and traps. Specifically, countries will charge higher for more popular attractions and destinations. To experience more for your buck, find hidden gems or places away from mainstream society. 
Travel during the off-season
The most appropriate time to travel when you're on a budget is to go during the off-season. Prices and rates will be a lot lower and tourism will not overwhelm you!
Book everything in advance
The last thing you want to worry about when going to a new country is what to do and where to stay. Plan all of this before your trip! It will save you the stress and you can fully enjoy your vacation. Also, I suggest researching the policies regarding COVID while planning your getaway. 
Find flight deals
Airplane tickets are not cheap, especially if you are going out of the country. Don't book the first flight you see on SouthWest. Research! You can use Skyscanner to find cheap flights. For those unaware, Skyscanner is a search engine for people to find cheaper flights and the best deals. This will save you hundreds of dollars that could be put towards souvenirs or attractions. 
Traveling does not have to be expensive or daunting. If you know how to travel efficiently and inexpensively then you can go anywhere you want. The key is to be prepared and research. If you go on a trip blind,the trip might be more stressful than relaxing. Take these tips and information into consideration when planning your next vacation!