Red: Taylor's Version Review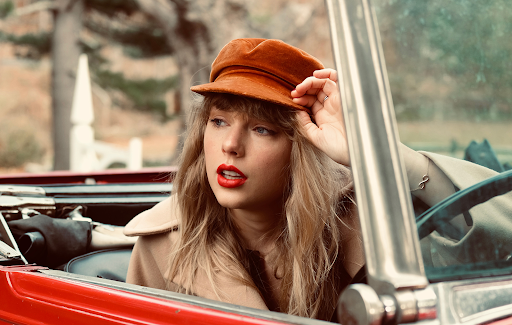 Introduction:
Autumn has arrived, and along with the changing of the leaves comes with new music shattering the charts. One of the most significant albums of November was Red (Taylor's Version). This album was a re-recording of her classic body of work from 2012, called Red. Red was an instant classic with Taylor Swift's fanbase, with its mix of country and modern pop music. The album had classic radio hits like "We Are Never Getting Back Together" and "I Knew You Were Trouble." So, with these hit songs being re-recorded into the "Taylor's Version" chronology, how does it hold up?
Background:
Red (Taylor's Version) significantly increases the number of songs from the 2012 deluxe edition of Red, with 30 songs in total compared to 20. Many of the new songs came "from the vault." This basically means that these songs were written at the time of Red's release in 2012, but were either scrapped or didn't get into the final version for unknown reasons. However, with Taylor Swift's re-recording, the new unreleased songs are an incentive to buy the recorded album. 
Additionally, the album has a couple of changes in the composition of sounds or the production aspect. There are some specks that make the production more crisp, as seen in Fearless (Taylor's Version). These changes make the album even more incentive for Swifities to pay more into this album. This is also filled with the controversy of Big Machine Records selling her records, which prompted Taylor Swift to begin this re-recording era. 
Review:
To put it simply, Red (Taylor's Version) is the most superior version of Red out in the market. The total of 30 songs have all been made into crisp versions of themselves compared to the previous recordings. The writing of the songs has remained Taylor Swift's strong suit since the beginning of her career, and has been brilliantly shown in this album. The songs "All Too Well" and "Treacherous" have been faithfully remastered, and show Taylor's talent as a songwriter. This is furthered by the "All Too Well (10 Minute Version)," by Taylor Swift able to keep focus throughout a much longer song, that allows for great engagement. This album flourishes in the fall and has a great release date. Couldn't recommend more!