Celebrating Betty White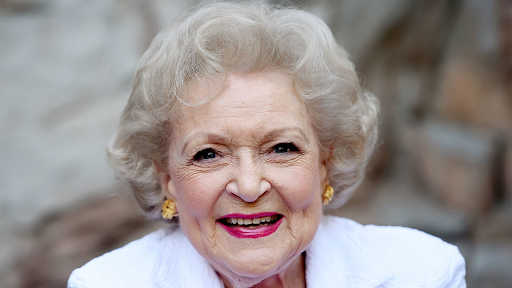 At 99 years old the well known actress Betty White was announced dead at her home on December 31, 2021. This shocking news comes just before her 100th birthday on January 17th. White's death stirred up many rumors about the cause of her death. But her agent Jeff Wijas denied she passed after getting her COVID-19 Booster shot. Her death was due to natural causes and close sources say she died peacefully. Two days before White's passing she told Entertainment Tonight "No seriously, I'm the luckiest broad on two feet to be as healthy as I am and to feel as good as I do." 
Betty White: A Celebration
Even though Betty White is not with us to celebrate her milestone birthday, Steve Boettcher and Mike Trinklien, the directors of her film, plan to move forward with opening night. The movie will showcase her most memorable moments on and off screen. Specifically, her well known appearance in the Golden Girls. The movie will also include her loved presence in SNL, Hot in Cleveland, The Proposal, and The Mary Tyler Moore Show. Moreover, the film will dive deeper into Betty White's life behind closed doors. You can also expect dozens of her beloved friends like Ryan Reynolds, Carol Burnett, Valerie Bettinelli etc.. to speak about her life and their friendships built with White. The world can expect her movie to be released in theaters January 17th, 2022 at 1pm and 7pm local time. 
Astonishing Career
Betty White began her career in the 1930's. She worked as an assistant at a local television station. In the 1950's she made her appearance in Life with Elizebeth. Interestingly enough, White was one of the first women producers in Hollywood. However, she gained most of her popularity from the hit sitcom show The Golden Girls. Eight decades passed and she remained one of the most successful actresses in the business. Additionally, in 2010 Betty White joined the movie cast of Hot in Cleveland and later the same year became the oldest host on Saturday Night Live. She didn't just appear in movies but game shows as well. She met her third husband, Allen Ludden on the Password in 1961. Not only was she a star on the screen but a pure human figure off the screen. Betty White had a love for animals and she worked hard to protect them. She was dedicated to helping animals in need at local shelters. Since 1974 White participated on the board of trustees at the Greater Los Angeles Zoo Association (GLAZA). But she also served as a volunteer since the zoo opened in 1966. Her graciousness does not stop there! In 2009 she was the recipient of the Jane Goodall Institute Global Leadership Award for Lifetime Achievement. Her strong connection with animals was widely seen across the world. Furthermore, she spent most of her Saturday mornings walking through the L.A Zoo with a zookeeper and an elephant named Gita. 
Betty White was loved by all. She put her passion for acting and animals into everything she did. White wanted to help others and inspire them to be their truest selves.The world is currently mourning her death and is felt by all who were touched by her presence. She will be remembered forever and her legacy will live on. Be sure to buy tickets for her movie coming out January 17th!