The Newest and Most Complete Lego Star Wars Game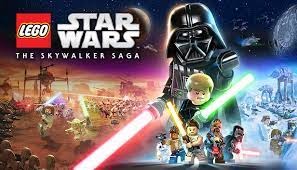 After what feels like years of waiting there was finally a trailer released for the new Lego Star Wars game, Lego Star Wars: The Skywalker Saga, and fans are exhilarated. The game was first announced at the end of 2019 but after that the company went completely silent on the game. They came back to surface during 2020 to announce that the game would be released spring of 2021 for the PC, PS4, PS5, Switch, Xbox One, and Xbox Series X/S. However, spring came and went and there wasn't even any talk of the game. Fortunately, that all changed on August 25, 2021 when a second trailer was released announcing the game will be released in early 2022. Fans can only hope that this information will prove to be correct. 
For those who are not familiar with the Lego Star Wars franchise, it has been a large part of the Star Wars franchise. Lego Star Wars has games and shows as well as, recent movies as long as collectable lego sets. Lego Star Wars: The Skywalker Saga will be the sixth Lego Star Wars game. The latest was Lego Star Wars: The Force Awakens which was released all the way back in 2016. 
The Skywalker Saga will be the most complete Lego Star Wars game as it will have all 9 main movies. The game is also said to have around 500 playable characters and an open world which will be exciting. An open world is something Lego Star Wars has never seen before and as they have grown more popular lately fans are excited to see what the boundaries are. Along with that, fans are excited to see who all the characters are going to be. Since there are said to be around 500 fans have started to speculate some of them might not even be from the main films. Fans have speculated that characters such as Ahsoka Tano and Bad Batch might be playable. It would not be a surprise if that was the case though as they are fan favorite characters. 
The trailer was able to reveal to us some of the things that we are able to expect from the game though and fans are thrilled. The first noticeable thing is the use of dialogue that appears to be pulled from the movies. This stood out so much because in the past the Lego Star Wars games didn't use dialogue and instead just used grunts to indicate when people were talking. This has some fans wondering whether the game itself will have dialogue or if that was just used in the trailer to make it seem more dramatic and entertaining. People are also torn between whether or not they want the game to have dialogue because on one hand it's new and could be exciting but on the other hand part of the lego games are the grunts and lack of words. 
Another noticeable thing was the humor that is notorious for being a large part of Lego Star Wars. In all the past games and shows the humor is one of the best parts that takes place. Just the fact that they don't take themselves too seriously is very amusing. It is also very important as it takes some of the sadder scenes in Star Wars and is able to make them more amusing than sad. 
Continuing, a new thing that was shown was there will be new parts of the story that are playable. In the past games, as much as fans wish, not every part of the story is playable and some stuff is skipped over. However it appears that will not be the case with this one. From what we can see in the trailer there are some things that are going to be playable that you weren't able to play in the past. This is very exciting for fans as there is nothing more fun than being able to play as much of the canon story as possible. 
Finally, there are several new features added when it comes to going between the levels as well as flying through space and fighting enemies. New moves are shown that could not be executed in previous games as well as new mechanics such as giving characters jetpacks who wouldn't normally have them. Along with that the graphics are noticeably better than ever before. Of course that is expected but it will be very satisfying especially for fans who have played all the previous Lego Star Wars games. 
As amazing and hyped the fans are, they are a little hesitant that the game might get pushed back another year but many are hopeful it will be released in spring 2022. Hopefully it lives up to everything the fans want and more. We'll just have to wait and see while playing some things by ear but until it comes out may the force be with you!