Three Must Watch Scary Movies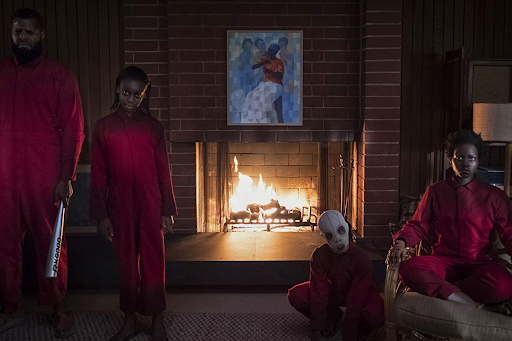 There are many Halloween movies you can watch every year. But have you ever wondered what some of the scariest Halloween movies are… Well this list breaks down some of the scariest Halloween movies of all time. 
The Exorcist
The Exorcist was one of the most profitable movies ever made, having a box office of $441.3 Million when it first debuted in 1973. The film stars Ellen Burstyn, Max von Sydow, Lee J. Cobb, Linda Blair, Jason Miller, etc. The tale is based loosely on actual events experienced when in 1949 a months-long exorcism by Jesuit Priests of a 14-year-old Maryland boy occurred. The plot surrounds a young girl and her new behavior. When young Regan (Linda Blair) starts acting odd doing activities such as levitating and speaking in tongues her worried mother (Ellen Bustyn) decides to seek medical help, only to hit a dead end. The local priest (Jason Miller), decided to help, and he thinks that the girl may be seized by the devil. The priest thinks that the only thing that will help will be to perform an exorcism. With the help of expert Max Von Sydow they are able to perform the difficult job, but not without other paranormal things happening. 
The Conjuring
The Conjuring was one of the most horrific movies ever made, having a box office of $319.5 million. The film stars Vera Farmiga, Patrick Wilson, Ron Livingston, and Lili Taylor. The story is set in 1970, and paranormal investigators and demonologists Lorraine (Vera Farmiga) and Ed (Patrick Wilson) Warren are summoned to the home of Carolyn  (Lili Taylor) and Roger (Ron Livingston) Perron. The Perrons recently moved into a farmhouse, where a supernatural presence was occurring scaring the family. At first it was mild, but it soon grew into a much more horrific scene as the Warrens discovered the house's haunting history. Much of the family became possessed and even tried to kill each other at times. Perhaps one of the most well known things that has come from the Conjuring is Annabelle which has terrified many. 
Us 
Us is an American horror film and received a tremendous amount of praise for Jordan Peele's screenplay and direction. The film accumulated $255.2 million in the box office and starred Lupita Nyong'o, Winston Duke, Elisabeth Moss. and Tim Heidecker. The Premise of the movie surrounds Adelaide Wilson accompanied by her husband, son, and daughter as they return to the beachfront home where she grew up as a child. Throughout Adelaide's childhood she experienced a number of traumatic things, so much so that she was extremely concerned that something bad was going to happen to her and her family on this trip. Her worst fears soon became a reality when four strangers descended upon their house, forcing the Wilsons to fight for survival. When they came close to the house they noticed that each of the attackers resembled them exactly. All four attackers look identical to them, creating a really scary situation since often when they would fight it was sometimes hard to tell who was the real person and who was the fake.  
These three movies are all very scary and all cater to different scares. If you want more paranormal than go with the Conjuring and Exorcist, but if you want more thrillers than go with Us.