Reflection of Last Year and What is to Come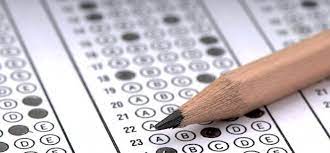 For most teachers and students, it is clear that many would agree that the 2020-2021 school year was a rollercoaster of events and extremely chaotic. There were swaps from hybrid learning to completely online learning with the inclusion of asynchronous Wednesday for students throughout Adams 12 Five Star Schools. It was unclear what the future would be for students returning to this school year, and learning from experiences of properly being in the classroom. The 2020-2021 school year was difficult for students to navigate, and many students ask what they should do for the next. Henceforth, what should students reflect on from last year, and what exactly is a normal school year in Horizon High School?
Reflection:
Personally, the 2020-2021 school year was the most stressful and complicated school year for my academic success. I had to take four AP courses throughout the year, and only had 3rd hour off, which did give me a lot of stress. I can relate to students feeling anxiety from the school year.
It is also incredible that online learning was able to be provided to students, because it wouldn't be possible with older technology and in the 2000s, instead of the 2010s. It shows that while society can have setbacks like the pandemic, it can also have new innovations that make new ways of learning possible.  
It is also important to reflect that each student got through the school year and was able to show that they could complete the most difficult school year in existence. The school year was extremely challenging for teachers to make up their lesson plans and students to follow those lesson plans due to the quirky nature of Zoom and other online applications that make learning difficult. These challenges also did create some improvements by moving schools more technologically, which was needed due to the growth of the U.S. digital age. These technological improvements included details around being able to communicate with teachers easier online, the ability to use zoom after school to have more personal discussions that weren't through emails, and learning more about different softwares online like Khan Academy. All of these advancements are beneficial to students and give more options that are not only dynamic for learning, but also incredibly unique in the changing education system.  Asynchronous Wednesdays were also important to students throughout the year, giving them a deserved break. Many students enjoyed their days off from learning and taking a break during the pandemic, which was incredibly useful to relieve anxiety. Overall, the experience was mostly stressful with a couple silver linings related to technological capabilities. This in addition to student frustration with remote learning, fears of more mandates to students, and trauma from repeatedly having to complete remote learning.
What's Different?:
The 2021-2022 school year will most likely take a more traditional way of learning that was seen before the start of the pandemic, but with continued precautions for Covid-19. Teachers will have to be wearing a mask, but it is optional for students due to the widespread availability of the Covid-19 vaccine. 
Additionally, what has changed was sporting events and previous restrictions relating to school sports. As a Cross Country runner, mask wearing was important outside last year. In contrast, mask wearing is not mandatory in outdoor settings as of September 2nd, 2021. These changes have expanded sports programs for students that weren't possible during the previous school year. However, policy can change related to Covid-19, so it is important for students and teachers to be flexible about various situations. It is also important that there is school on Wednesday and the policies of asynchronous days have ended.
Conclusion: 
This school year will present as many challenges as all previous years, and  it is important to make the most of the situation. The challenges of last year provide a lesson on the importance of planning and learning from failure. It presents students with learning about difficult situations that might not be prepared and how to properly address them successfully. 
Update: As of September 2nd, 2021. Adams 12 Five Star Schools has updated their mask policy for high school students. Students are required to wear a mask in indoor school settings at all times including teachers and other staff members.