NFL Draft 2021:
Charlize Bennett
May 20, 2021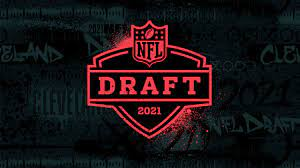 The first of the NFL draft is always the best. College football athletes get the opportunity to be a part of the major teams where more opportunities are possible. Here is the wrap up of the first found, first top ten picks. 
To no surprise was it when Trevor Lawrence was the number one pick, drafted into the Jacksonville Jaguars. This quarterback has been the talk for a while now, especially as he helped his college team, Clemson to many championships. He has perfect aim, accuracy, and anticipation according to the National Football League. Compared to the marvel super hero, Thor, Trevor Lawrence is expected to play a great season. 
Second pick was Zach Wilson who was drafted to the New York Jets. He is extremely talented when it comes to extended plays and adjusting his arm angle. He previously played at BYU, positioned as quarterback, which he will continue to play as for the Jet. As a 6'2″, 214 pound player, I say he will meet many expectations. 
Third quarterback of the night and third pick, Trey Lance recuerted to the San Francisco 49ers. Lance rarely ever fumbles the ball and efficiently drops to center. As a starter for North Dakota State, he finished his college career with a record of 17-0. 
Kyle Pitts, a 6'6" tight end from Florida, stands out because of his speed (he is an above-average route runner). Due to this, he does well obtaining the ball and finishing out the play. Looking forward to playing with the Falcons, he was the fourth overall pick. 
Steve Muench, a draft analyst, proclaims about Ja'Marr Chase, "Chase has excellent top-end speed, tracks the ball well and has outstanding body control adjusting to the ball downfield. He's a tough open-field runner with excellent contact balance for a receiver. Chase torches man coverage, and he hasn't realized his considerable upside as a route runner yet." This wide receiver, recently playing for Louisiana State University, looks forward to devoting his time to the Cincinnati Bengals. 
This next wide receiver, drafted to the Dolphins, is a slot receiver and punt returner. He has clean releases, do doubt that he was in the top ten, first round. Waddle started off his football career as he impressed many while playing with Alabama in college.  
Offensive tackle, Penei Sewell competed against Taylor Decker to be drafted into the Detroit Lions, and luckily Sewell got the opportunity to be their number seven pick. He is said to be the best offensive lineman in the 2021 draft. His "shorter arms for an elite offensive tackle prospect." 
The Panthers were smart to draft Jaycee Horn, who is versatile enough to play positions inside and outside. Competition occurs when he is in 50/50 situations, expressions and demonstrating his aggressive thinking. 
Pat Surtain II, first pick for the Denver Broncos, understands his routes and reads the quarterbacks throws precisely. "He plays within the structure of the defense, and he knows where to funnel receivers. Surtain is a strong wrap-up tackler in run support and after the catch." – Steve Muench. 
The tenth pick of the 2021 Draft, was DeVanta Smith who joined the Eagles after playing with Jaylen Waddle in Alabama. He locates softspots in zone coverage and never drops catchable throws. Even though he lacks some bulk at 170 pounds, he makes his way around the traffic. 
Overall, the draft was pretty successful compared to last year, where it faced the struggle of the newly introduced CoronaVirus. This year, though, allowed those vaccinated to enjoy the next steps in many young athletes careers as they venture off to the big teams!