2021 Summer Trends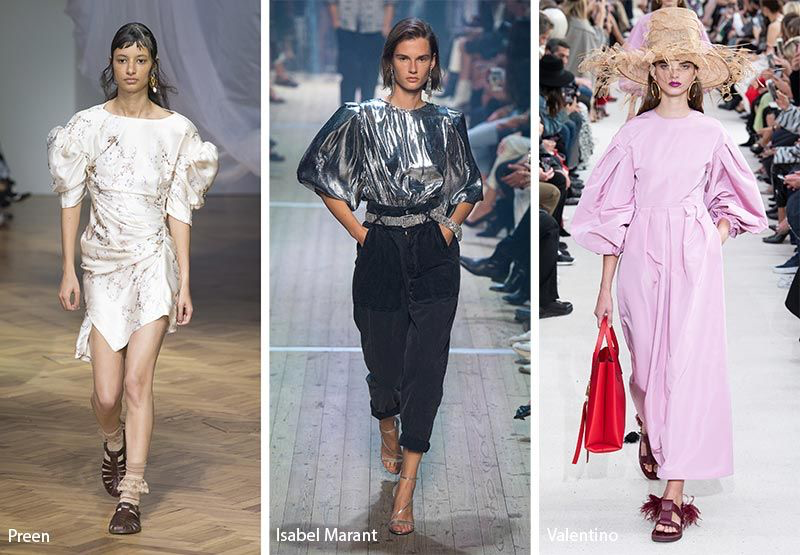 Summer is just around the corner, and that means new trends are going to be seen on the runways. Some of the trends that we are expecting to be seeing are Three-piece swimsuits, crochet everything, oversized sunglasses, and puffy sleeves.  
Three-Piece Swimsuits:
While you're at the beach or pool this summer you might be seeing three-piece swimsuits. These iconic looks have already been spotted in a countless number of TikTok videos and are poised to be the biggest swimsuit trend this year. A three piece swimsuit is essentially a bikini with either pants, a skirt, or a shirt with the same print. Last year the swimsuit trend was barely there swimsuits, however this year people are sticking to a more modest look. 
I personally love the idea of coordinating your bikini with other items of clothing. This can also allow for a seamless transition when heading to the beach and then to back to your hotel as it can look like you're wearing a normal outfit. In my opinion I like the idea of the matching skirt with the bikini over the other clothing options. 
Crochet:
Crochet has been very popular among the year and is set to be a major trend this summer. Crochet fashion comes in many different things such as hats, dresses, shirts, bikinis, etc. Also one of the best things about crochet clothing is that if you know how to crochet you could make your very own clothing. Crochet also comes in a variety of different patterns, one of the most popular being florals. There are 4 main crochet patterns types: Round patterns, square and net patterns, and single-double-treble crochet patterns. Round patterns have been popular among designers such as Louis Vutton, Marc jacobs, Christian Dior, and Alexander McQueen. The single-double-treble pattern has been popular with designers such as Salvatore Ferragamo and Dolce & Gabbana. 
Oversized Sunglasses: 
Oversized sunglasses have been one of my favorite trends to come out of this year. Although we have already started to see an increase in this trend, it is supposed to explode this summer. Last year we were seeing a lot of the smaller glasses, but this year is all about making a statement. In the 60s and 70s, stylish women didn't dare to leave their homes without a pair of huge sunglasses. Gloria Steinemen was notoriously known for wearing these sunglasses. 
This runway season, many fashion designers gave this old look and new spin, such as the retro inspired Gucci sunglasses and Bottega Venetas angular aviators. Whether the style is round, square, or cat-eye these sunglasses are perfect for any kind of look you're going for. 
Puffy Sleeves:
Puffy sleeves started to become a fashion trend last year, however this year we are expecting to see more people wearing puffy sleeves than ever. This balloon sleeve look comes in many pieces of clothing such as jackets, dresses, tops, blazers, etc. This look has been seen all over the SS21 runways this year. As summer approaches these effortless looks allow for breezy fabrics, beautiful colors, and patterns that enhance the trend even more. This trend also takes into account the winter months as fashion designers have made dresses with puff sleeves. The tv shows Bridgeton has also played a role in this trend becoming as big as it is today. Through this show we've seen Daphne in many gorgeous puff-sleeve dresses, therefore we simply can't resist the trend any longer. 
These trends are expected to take off this summer. Although some of these trends can be out there and you may not want to wear a certain look. I would definitely say give it a try. Who knows maybe your next favorite clothing item will be your puffy-sleeved dress that you never thought you would have worn. What do you think about these trends?