Hitting it off With a New Season
Charlize Bennett
April 27, 2021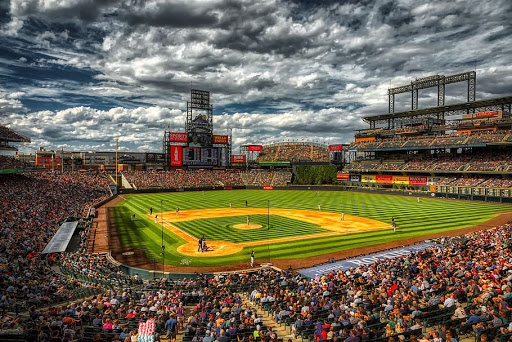 As many may have heard, baseball is back allowing their fans to watch from the bleachers. Opening day was at Coors Field on the first of April, the first time in ten years. 
The Rockies started off their season by playing the Dodgers, where the Rockies got the win. Then they led into the next three games of the four-game series against the Dodgers. This then will be followed by a three-game series against the Arizona Diamondbacks.
The 2020 season was put to shame when COVID-19 postponed four months of the six month season. Only 60 games were played, which is not enough for supportive fans. Baseball seasons are meant to fill the summer up with excitement. 
So what are the MLB restrictions this year? Well doubleheaders will feature seven-inning games to limit the time spent at the ballparks. Regarding the rosters, there is a maximum of twenty-eight players, two more than last year. MLB states, "Clubs may bring a "Taxi Squad" of up to five players on all road trips, in order to have reinforcements available in the event of injuries or COVID-related issues."
There are hopes that this season there can be the standard amount of games: 162. The schedules for each team were just recently announced. Though there are no promises because if one player gets COVID, the whole team is compromised. "Each of the 30 teams has announced its plans regarding attendance for early-season games, something that depends on local policies and team rules. On Opening Day, for example, there was a crowd of 10,850 at Yankee Stadium to see the Yankees face the Blue Jays, and a crowd of 20,570 at Coors Field to see the Rockies take on the defending-champion Dodgers." 
Playoffs this year did not reach or renew their agreement from last year. The playoffs for 2020 were increased from 10 to 16, but like said, this agreement was meant for that year. "The league and the players' union did not reach a new agreement regarding expanded playoffs for this year. In the absence of such a pact, the playoffs will once again feature five-team fields in both the AL and NL and begin with win-or-go-home Wild Card Games in both leagues."
Tickets are selling faster than ever, people are eager to get back to what we used to recall as normal. Just for the Colorado Rockies, the price average this season is $50 to $150. 
Please remember to stay safe, and bring a baseball glove just in case!