A Brand New Artist: Olivia Rodrigo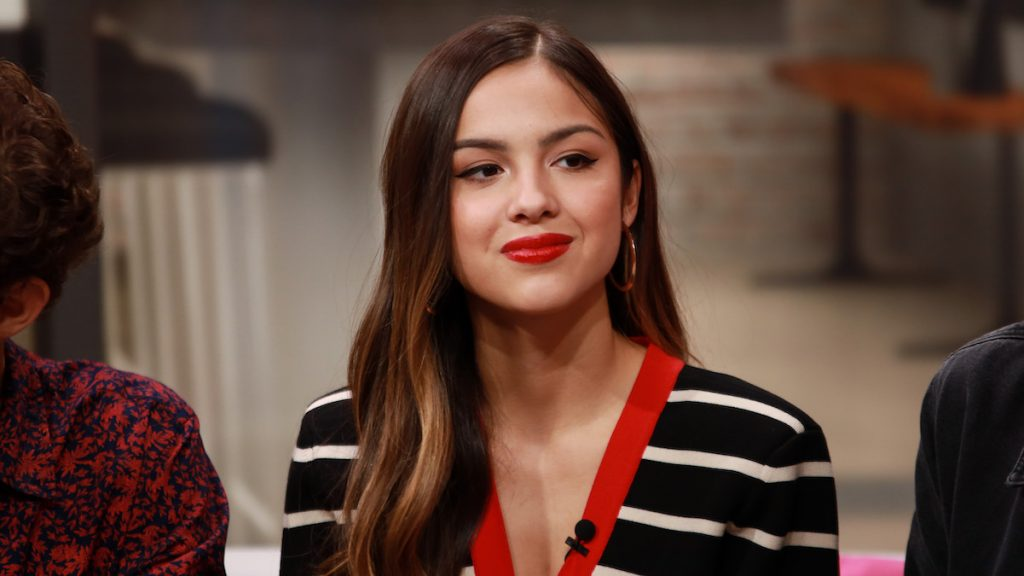 (Olivia Rodrigo at People Now in 2019)
Introduction:
With the turbulence and confusion around several stressful topics like Coronavirus and the economy, many people escape into the world of music. The world of music provides a variety of different perspectives from rap music to pop music. This opens the door for the evolution of current artists but also introduces new artists that can become popular extremely quickly. For example, the newest artist that has made hugely successful music is Olivia Rodrigo. Accordingly, who exactly is Olivia Rodrigo and what songs from her have become increasingly popular. 
Who is Olivia Rodrigo and Early Career?
Olivia Rodrigo is an American singer, songwriter, and actress that grew up in Temecula, California as is heavily known for being a Disney TV star. At the age of six, she began starting acting productions at  Lisa J. Mails Elementary School and Dorothy McElhinney Middle School. Rodrigo would eventually become a huge opportunity to participate on Disney Channel. She became known for starting on Bizaardvark as Paige Olvera. Rodrigo eventually gained a spot by starring on the hit TV show High School Musical on a Disney+ adaptation. 
Eventually, on the Disney+ series High School Musical: The Musical: The Series, she gained critical acclaim and attention due to her performance of her song "All I Want," which she wrote herself. She also gained recognition by co-writing a song with Joshua Bassett, who was a co-star on the same show. These performances were an eventual step to pursue a career in music. 
Driving Towards the Music Industry:
Olivia Rodrigo after experiencing acting roles on Disney+ was shown a new path in the music industry. This introduction to the new field of music eventually led to her massive hit single called "Driver's License." (stylized in lowercase). The single became an instant sensation and moved to the top of the Billboard 100 Charts at #1.
The New York Times illustrates how Rodrigo pulled this significant achievement. In the first week of the song release on Spotify, it got a total of 76.1 million streams. This was the largest amount for a single since the song "WAP" by Cardi B and Megan Thee Stallion, which performed with a total of 93 million streams. "Driver's License" also peaked at #1 in 48 various countries on Apple Music and additionally earned 8.1 million in radio airplay numbers for various audiences. Moreover, as of April 16, 2021, "Driver's License" is on its 13th week on the chart since the release of the song and is currently as of this date in 5th place on the Hot 100. 
To move her career further, Olivia Rodrigo created an additional single after the success of "Driver's License." The next single that she would release would be known as "Deja Vu" which was also widely popular on the Billboard Hot 100. The song received 8th place on its first week in the Billboard 100 and will probably continue to rise. This also sets a record because this is the first time that a new artist's first two debut singles had a place on the Billboard 100 within their first weeks. All of the singles that gave Rodrigo success lead to her announcing her new studio album on Twitter called, "Sour." All of this evidence shows that Rodrigo has a new force within the music industry that would continue along in this trajectory. 
Future Plans and Conclusion:
As already mentioned, Olivia Rodrigo is going to release her next studio album known as "Sour." This means that there will be more music that will be released in the future. All of the circumstances will be generally in the air at the moment based on the release of the album and the continuation of the substance of her next album. This depends on her next success and focus relating to the development of her next album. To conclude with, Olivia Rodrigo is part of a series of extremely new artists that have achieved a significant amount of success, and it will be interesting to see the future of this thriving artist in a competitive industry. 
About the Writer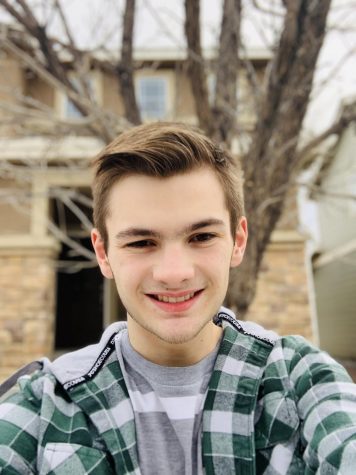 Nicholas Lockwood
Nicholas is a Junior at Horizon High School. Nicholas is a devoted Cross Country runner who practiced year-round and is determined to get a better time...