SOAR Civic Action Projects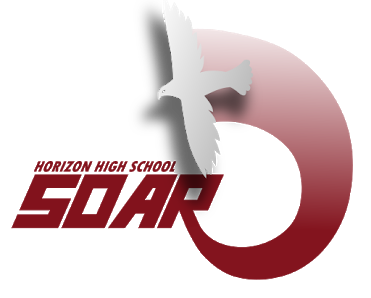 Take a look at these awesome projects that have helped out our community!
This year, SOAR II students tackled an exciting and philanthropic action project! The objective was to get involved in the community while making a positive impact. Each of the six groups chose a problem in our community to research and find a solution for that issue. Your support of these projects would be greatly appreciated and feel free to contact the names listed below if you have any questions.
Animal Shelter Awareness – Nevaeh Aragon, Sabrina Lee, Cooper Brown, and Adam Stevenson
This group decided to take on the issue involving pet adoption. They pointed out that most dogs are adopted from breeders instead of shelters. Further causing a lack of dogs being rescued. These students interviewed Kyle Warner from the Denver Dumb Friends League and got a lot of useful information: this shelter gets 20,000 plus animals a year and 90% are adopted. This source also said that telling family and friends about DFL (and other organizations) helps spread the word about animal shelter awareness. To offer a solution to this issue, the group decided to make a website dedicated to educating people on this subject and providing information about how to help and rescue from local shelters. 
Homelessness in Colorado – Sofia Dinunzio, Emily Eigenbrode, Enzo Muncy, and Mason Jacobs
The second group chose to research the homeless situation in Colorado. They discovered that one of the leading causes of homelessness is the lack of affordable housing in Colorado as home values have increased by 7.1% just in the past year. Other leading factors include unemployment, substance abuse, and feelings of inadequacy. They interviewed Kyle Fischler from the Denver Rescue Mission who highlighted that groups commonly affected by homelessness are minorities and the elderly. He also discussed the negative impacts COVID had on the homeless as shelters could no longer operate at high/normal capacities. After researching, this group concluded that homelessness is a very serious issue and the process of this project has also impacted their values as they appreciate their circumstances more. Additionally, they seeked volunteer opportunities in the area related to assisting the homeless and writing a letter to the state government which wasn't completely successful. Overall, these students were able to spread awareness of the homeless issue in our community and emphasized how we can all help by donating clothing and other items to shelters, volunteering at shelters, educating yourself, and donating money to those in need. 
Donation Drive – Aidan Anderson, Rachel Kaiser, Sydney Tanguay, and Zoey Temple
Another project focused on unemployment and struggling people as a result of COVID as well. They interviewed someone who works at Salvation Army who stated that the Denver Coliseum is being used to house those in need, there is free testing provided in Denver, and COVID has allowed for increased awareness through funding and research. This group successfully held a donation drive here at Horizon to gather supplies to donate to Growing Home in Westminster, filling up two cars full of donations. They also accomplished a goal of educating those in the community on the issue at hand and how to help those less fortunate and give back to the community. 
Advice for SOAR – Brett Davis, Alyssa Baker, Bridget Killion, and Riley Marsh
This group took note of the lack of information they had about the SOAR program before taking it and decided to change that. They found that SOAR causes many students lots of stress, especially because they don't know fully what the class entails prior to enrolling in it. Research accumulated from surveys taken by SOAR students showed that 56% of SOAR students are in rigorous classes and roughly 65% of them reported high stress levels. The SOAR counselor, Stacey Neumann, even pointed out that many students unenroll from this program a year or two in. To solve this issue, the group created a video that covers what the SOAR class is truly like so incoming freshmen will be more informed and experience less stress. The impact of this video is still to be determined but it is very promising that this video will greatly benefit incoming students who are unsure whether or not to take the course. 
Stress in SOAR – Destiny Garcia, Logan Mackintosh, and Gillian Estes
A second group centered on the stress students face in the SOAR program. They educated people on this subject by highlighting the fact that public speaking is a main component of student stress in the class. To help cope with stress, they recommended using a planner, use free time to your advantage, and of course take breaks. In addition, they remind students to look at their SOAR standing regularly and organize a plan to complete all requirements. A large piece of advice they provided was to not procrastinate when it comes to community service completion and scheduling opportunities throughout each semester. An action taken by this group was to create a Padlet to serve as a support group. If you are in SOAR, feel free to visit the Padlet for advice and assistance from other students who are in the same boat as you.  
SAT Stress – Hanna Vahling, Lizzy Crawford, Caleb Ediger, and Christian Aragon
Finally, the last civic action project acknowledged the stress caused by the SATs and wanted to provide insight and advice related to that stress. They also used a survey taken by students and collected the following results: the math section is causing students the most stress, 80.9% of students feel pressure to compete with colleagues, and many feel that school does not prepare them enough for the SAT. One interview they did was with a senior at Legacy High School who studied with a tutor to prepare for the test and he provided multiple tips like taking as many practice tests as possible and bruising up on math vocabulary. Furthermore, an interview with counselor Stacey Neumann provided recommendations such as studying with a certain temperature and doing daily math problems. She shared that the common stressors in students are the quick pace of the test, the use of calculators/no calculators, and the amount of practice. As a solution to SAT stress, this group created a resource full of study advice, hacks, and encouragement, all from other students! 
Overall, these projects had a tremendous impact on our community. They helped spread awareness about important issues and many even took action to offer a solution to those issues.  These projects benefit both community members and even more specifically, SOAR students. One great part of the SOAR program is that students get to collaborate and make a positive impact and that is what can be seen done here!
About the Writer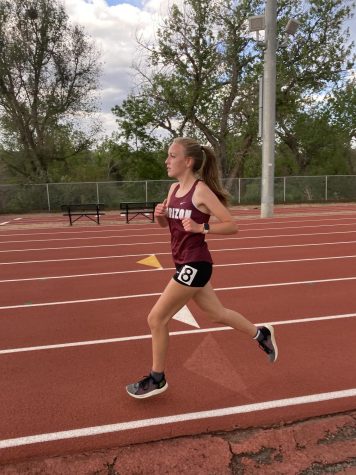 Lizzy Crawford, Editor in Chief
Lizzy is a junior at Horizon High School. She finds enjoyment through skiing in the winter and running cross country at Horizon. She is a devoted sports...