Everything We Know About The Friends 2021 Reunion Special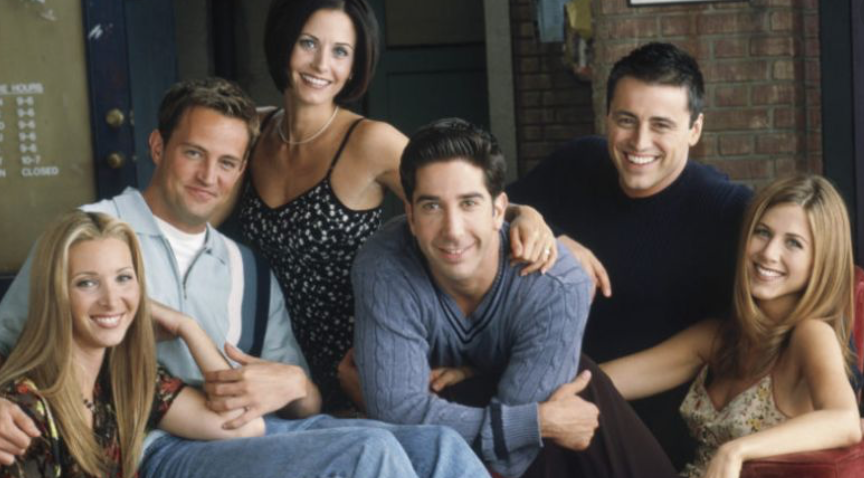 After more than 15 years since the show first ended, fans have been anxiously awaiting a new season or even a special, and they are getting just that. Even better news for fans of the show, all original cast members are returning including Jennifer Aniston (Rachel Green), Courtney Cox (Monica Geller), Lisa Kudrow (Phoebe Buffay), Matt Leblanc (Joey Tribbiani), David Schwimmer (Ross Geller), and Matthew Perry (Chandler Bing). All of the cast-members seemed very excited to see their long-time castmates. A Reunion special was announced in February of 2020 and was originally going to debut sometime later in 2020, but due to the unknowns of the Coronavirus, filming was delayed for about a year. 
Friends, consisted of 236 episodes between its premier in 1994 and 2004 finale, and has become one of the most popular sitcoms of all time. The sitcom was nominated for 62 Primetime Emmys (four wins), 10 Golden Globes (One win), 14 Screen Actors Guild Awards (two wins), and 11 People's Choice Awards (11 wins).   
Have There Been Any Other Reunions?
This isn't the first time the crew has partially reunited. For instance, Courtney Cox played a love interest to Matthew Perry on his dramedy Go On after playing the same role on her sitcom Cougar Town. Jennifer Aniston and Lisa Kudrow also appeared on Cougar Town, after Cox did an episode of Kudrow's Web Therapy. Schwimmer and LeBlanc also did a mini reunion on Episodes, these are only a few examples of the mini-reunions that have been occurring. Courtney, Jennifer, and Lisa are also still best friends to this day and see each other constantly. There was even a mini-reunion that Jennifer Aniston posted on her instagram on October 15, 2019 with all of the cast members. However, this will be the first time in many years that all six cast-members will be on the same screen together.  
What Do We Know About The Reunion? 
There has also been a common misconception people have been having about reunion. Many fans are thinking that this will be an episode of what the characters are up to today. But I will tell you, that that is not the case. Although it would be quite awesome to see what the characters are up to today. Are Rachel and Ross still a thing? Did Joey ever become an A-list actor? As said by Lisa Kudro, "This show will not be a scripted sequel of the sitcom, it will simply show the cast as themselves reminiscing about the series greatest moment and memories. 
This might sound strange to a lot of people but some of the reunion will be shot outdoors. In July 2020, Schwimmer mentioned how the cast and crew were hoping for a live studio audience like originally planned, but due to covid-19 that might not be able to happen.  But recently in an interview with Radio Andy Schwimmer said they "found out a way to film it safely," therefore the outdoor setting. This new setting might sound new and exciting to some fans. Will we get the new iconic fountain scene or the gang outside of central perk, are all questions fans are asking. As of now some of the special is still set to film on Stage 24 of the Warner Bros. Studio lot in Burbank, the same stage the sitcom was filmed for 10 years. 
Speaking of filming Lisa Kudrow announced on Rob Lowe's podcast Literally in January 2021, that she has already shot some of the Friends Reunion Special herself ahead of the upcoming shoot with the full cast. That being said, we can infer that her former co-stars have probably done the same. 
Perhaps the most insane thing about this reunion is that the cast will receive 2.5 million dollars each just to do the reunion. Although 2.5 million might sound like a lot, they were supposed to make $3-4 million dollars. The cast of friends were among some of the highest paid actors in history due to demanding equal pay among all cast members. By the end of the series they were all being paid one million dollars an episode, which is insane. This made Aniston, Cox, and Kudrow the highest paid TV- actresses of all time. This really has never been done in Entertainment industry history and still doesn't happen today, there's always someone more famous and being paid more. It was also announced by Warner Bros. that even to this day they still make 1 billion dollars off of Friends alone. So now we know how much money they will be making, but where exactly is it going to be streamed?
Where Will It Be Streamed? 
Unfortunately for most people it will not be available to everybody. As of now it is only being released on HBO Max but hopefully sometime in the future it will go to other services. HBO Max is Warner brothers streaming service, which launched in 2020. This is a huge deal for HBO Max since they've haven't been up and running that long, and as of now they are the only streaming service to have Friends available. Friends used to be on Netflix but they took it off due to the new rights going to HBO Max. HBO Max also acquired many other hit Television shows such as The Big Bang Theory, The Fresh Prince of Bel-Air, and Euphoria. 
As of November of last year Mathew Perry stated that they would be filming in March of 2021. But considering it already March 30, and there's no news on when it will air it seems very unlikely that filming has started. Once the special goes into production it will learn a lot more about the exact release date, but as of now it will be sometime in 2021. 
Many people are anxiously awaiting the special and have been for many years. We don't know the exact date but it will hopefully be sometime in 2021. Are you excited for the friends reunion special? 
About the Writer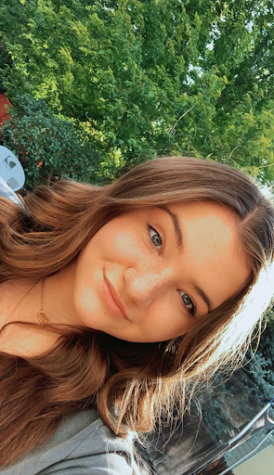 Emily Eigenbrode,
Emily is a Sophomore at Horizon High School. She is addicted to watching The Big Bang Theory and The Office. She is on a club volleyball team at Prime...