The Profile's Newest Addition!
An inside preview at the upcoming podcasts: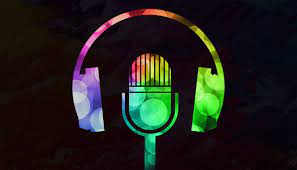 Almost every high school has a newspaper but as technology advances there is less of a need for paper. Horizon High School's school newspaper is in fact online on our own website. Journalism is behind the magic that brings the news to Horizon. This school year has brought many challenges to everyone. Every day is a new adaptation and we are going with the flow. To spice up journalism we are going to start recording podcasts. 
Preparing to Upload: 
As of right now we are in the process  of learning how to make an interesting podcast. The ten or so members of the class have done individual research to prepare for the podcast. The week of February 22, 2021 we begin practicing! Within the classroom there is a sound room with two professional microphones, computer to listen to audio, and a comfortable environment to talk! So what is this gonna look like? 
Behind the Scenes:
The team has organized categories that certain people want to work in. The overall podcast's name is " Hawk Talks". In the first episode we have The Honest Truth, Hawk Beat, Soaring Sports, and Over the Horizon. In each category certain members are planning to speak for fifteen minute segments about their topic. For the first time the topics will be talking about events within our community and outside. In "The Honest Truth" there is going to be a debate and explanation of the impact of social media in this generation. In "Hawk Beat" Charlize, Emily, and Erica are going to talk about fashion, drama with Gina Carano, upcoming movies, and Taylor Swift's "new"songs. Moving on, in the Soaring Sports category there will be a breakdown of Super Bowl Fifty-Five, baseball, college sports, and our own sports at the school. Lastly, in our debate/ political bracket the current stand in politics is going to be discussed! The featured story in this episode will be the impeachment trial. Furthermore,  the Game Stop stock surge, and local/state issues. 
Conclusion: 
The journalism team is so excited to share a new form of media with you guys! We are hoping to expand more in other forms of media to make it more interesting for everyone. Stay tuned for what is coming up and give our first episode a listen! 
About the Writer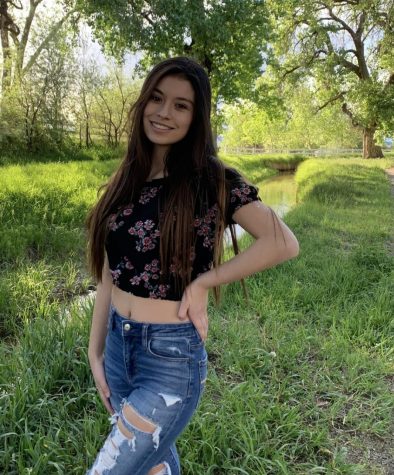 Nadiya Romo, Copy Editor
Nadiya is a newly admitted junior at Horizon High School. Her love for journalism attracted her interest to The Profile. At a young age she was able to...