The Importance of Black History Month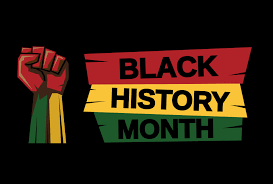 History of Black History Month and Why it is Important
It's time to open up the history books and celebrate. February is an important month that celebrates African American history. It focuses on the African American activists and people who have contributed to racial justice, equality, education, civil rights, and more. In addition to the United States, Canada and the United Kingdom also celebrate Black History Month. The US has celebrated black history every February since 1976. Where did it all begin?
History behind the History
Black history month traces back to an esteemed Black writer, editor, publisher, and historian named Carter G. Woodson. Woodson attended both the University of Chicago and Harvard University, getting an M.A. and a Ph.D. He wanted to ensure that African American stories were told and that people were informed about African American history. All too often, black history was either ignored or misrepresented, sometimes even both and Woodson set out to change that. To accomplish that, Woodson started writing books and magazines about African American contributions to US history. He highlighted the importance of many historic African Americans who set out to make the country a better place for their children and grandchildren. 
Together, Jesse e. Moorland and Woodson founded the Association for the Study of African American Life and History (ASALH). In 1915, Woodson, with the help of the ASALH, founded "Negro History Week" (official name) in which he implemented African American history lessons into schools. Woodson placed this week in February because the second week of that month is Frederick Douglas and Abraham Lincoln's birthdays. The NAACP states, "His message was that Blacks should be proud of their heritage and that other Americans should also understand it." Woodson was dedicated to his efforts to ensure racial awareness and return pride to those who had seemed to have lost it in the thickness of America's racism. 
More schools started celebrating this week and various mayors of cities around the country issued proclamations in recognition of this week. Throughout the Civil Rights Movement, this week gained more recognition and in 1976, President Gerald Ford made Black History Month an official national celebration. 
This Year
The ASALH has decided that the theme for 2021's Black History Month will be "The Black Family: Representation, Identity, and Diversity." History.com explains that this theme will focus on  "African diaspora and the spread of Black families across the United States."
To celebrate this month of history, the NAACP, National Museum of African American History and Culture, and ASALH share virtual events, stories, programs, and other resources.
Legacy
Black History Month was created on the principle that African American history is important and it is a detrimental component of the nation's history that got the US to where it is today. Take the time in the month of February to honor African American stories and people. It is time that their history is told and that they are remembered for the amazing things that they have done. Many civil rights activists have fearlessly helped gain more racial justice and equality throughout the country's history, to name just a few: Carter G. Woodson, Jesse e. Moorland, Harriet Tubman, Frederick Douglass, Dr. Martin Luther King Jr, Maya Angelou, Rosa Parks, Ruby Bridges, Jackie Robinson, Barack Obama, Sojourner Truth, Malcolm X, Shirley Chrisholm, and Kamala Harris. This month is for honoring all the names above and all the other African American names that have gone unnoticed but deserve much recognition for the better country seen today!
About the Writer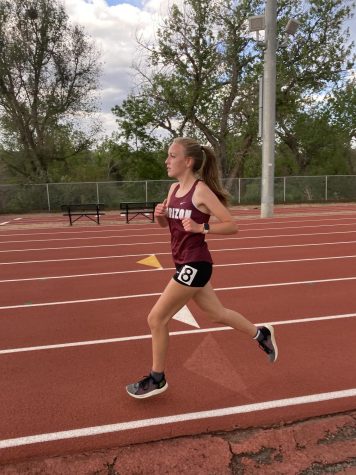 Lizzy Crawford, Editor in Chief
Lizzy is a junior at Horizon High School. She finds enjoyment through skiing in the winter and running cross country at Horizon. She is a devoted sports...