The History Behind the Legend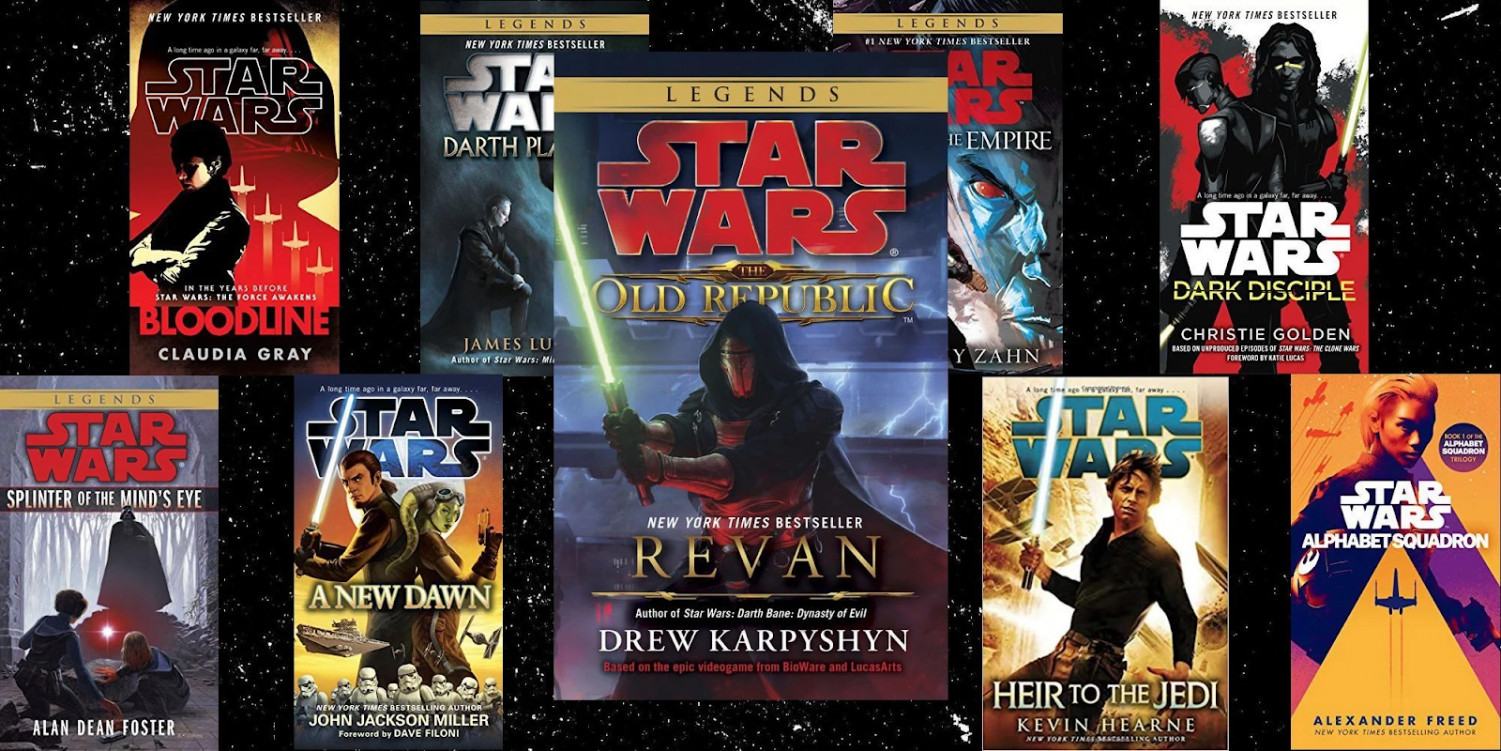 There are many fans of Star Wars but there are several fans who don't know that there are actually Star Wars books. They have all sorts of different books from several different authors and about several different characters. 
Ahsoka by E.K. Johnson
This book came out in 2016 and it takes place a year after the events of Revenge of the Sith. Many fans have loved this book as Ahsoka has been a crowd favorite for a while. The main character is, obviously, Ahsoka Tano and her experience with having to hide and her reflection on Order 66. This book also gives the context on how Ahsoka got her hands on her White lightsabers that are seen in Rebels and The Mandalorian. It explains how she became Fulcrum and joined the Rebel alliance. It is an amazing read and definitely recommended to all people who are fans of Ahsoka. A wonderful read and E.K. Johnson has more amazing books that she has written. This book is Canon.
Dark Disciple by Christie Golden
Dark Disciples is based off Clone Wars episodes that never got to be aired. In these books the reader gets to learn more about Asajj Ventress and Quinlan Vos both of which are seen in Clone Wars episodes. Along with Ventress and Vos we also get some time with Obi-Wan Kenobi and Anakin Skywalker. While reading this book it feels just like you're experiencing another episode of the Clone Wars. There is action and also some sad moments in the book that complete the Clone Wars experience. This book is Canon. 
Revenge of the Sith by Matthew Stover
Although it is encouraged that you read all the Star Wars movie novelizations this one is especially good. It has almost the same stuff as seen in the movie and also more cover scenes that didn't make the final cut. If you do read this it is encouraged that you prepare yourself mentally as Matthew Stover does a wonderful job when it comes to pulling on the heart strings. This book has not just the physical conflict but the reader also gets to know Anakin Skywalker's inner battle with himself. This book has so many wonderful reviews and is amazing at causing the events of order 66 to be even sadder. This book can be debated whether it is Canon or Legends so it can be whichever. 
Lost Star by Claudia Gray
This book is a love and adventure story between two citizens of the Empire who go to the Imperial academy but eventually one joins the Rebels. This book is definitely a more mature read but has some moments that can really make your emotions come out. This story has characters who aren't seen in the movies and help show how normal people felt during the war between the Empire and the Rebels. This book starts after the Empire begins and ends a few years after the events of Return of the Jedi so it's a pretty big time gap. The two main characters do have a romantic relationship that affects the plot drastically. Another amazing read and Claudia Gray has more amazing books that she has written. This book is Canon. 
Kenobi by John Jackson Miller
This book is a must read for any fans who like Obi-Wan Kenobi. This book takes place literally just after Revenge of the Sith and goes through Obi-Wan's experience of his first year on Tatooine. He has to find a way to push down General Obi-Wan Kenobi the Clone Wars Hero and act as Ben Kenobi the weird hermit. He ends up having to find a happy medium as well as deal with the grief and regret of what happened to Anakin. It is a spectacular read and it is definitely recommended that you check out some of John Jackson Miller's other books. Unfortunately this book is now Legends. 
Honorable mentions
There are definitely more amazing books. One of them is Thrawn by Timothy Zahn and it explains more of who Thrawn is and how he got to where he was in Rebels. Leia by Claudia Gray and it is about how Princess Leia came to be who she was and how she joined the Rebel alliance. Another good read is Queen's Shadow and Queen's Peril by E.K. Johnson and are about Padme Amidala's experience as Queen of Naboo and as Senator of Naboo and her early experiences of each.
As you can now see there are several Star Wars books that help expand the galaxy that help show outside of the shows and movies. It is definitely recommended that if you are a Star Wars fan you check some of these books out because I can guarantee you will be able to find one you like. May the Force be with you.
About the Writer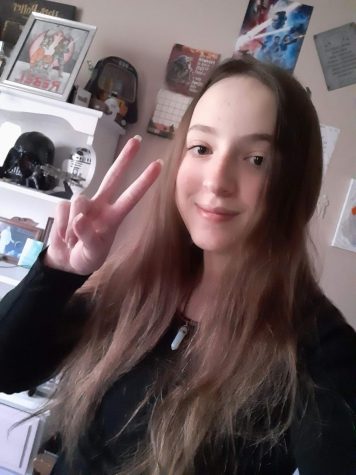 Erika Lewis, Productivity Manager
Erika Lewis is a Junior at Horizon High School. She has 4 siblings, 2 pets, and loves playing video games. More often than not you will find her inside...