Buccaneers Sail off to Disney World to Celebrate their Superbowl Win
Super Bowl Fifty-Five in a Pandemic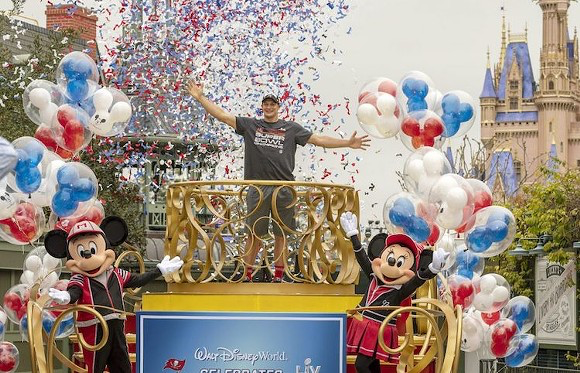 Introduction:
The United States is currently sitting at the number one spot for cases of COVID-19. Amidst a pandemic the NFL pursued a debatable Super Bowl. While approximately 7,500 of the attendees were health care workers the stadium packed 25,000 fans along with 30,000 cardboard cutouts. Prior to the big game the NFL had stated that 22,500 fans would be permitted in the stadium but this changed as cases began to decline. 
Controversy in Tampa: 
Many people were unsettled by the decision to allow fans into the stadium. With almost a year into the COVID-19 Pandemic people are fed up. More gatherings with larger crowds is not the way to get out of it. People simply want their lives back and were angered by the NFL's decision to pack their stadium. Fans were required to wear masks and sit six feet apart from each other. The Executive Vice President of the NFL Peter O'Reilly said "This is not the Super Bowl that Tampa dreamed of, but they've risen to the occasion."
Tampa Bay Buccaneers take the win: 
Tom Brady built on the momentum Kansas City gave them. The final score of Super Bowl 55 was 31-9 Tampa Bay. The early stops seen from Kansas City was not enough to derail Tom Brady from appearing in his tenth Super Bowl and his seven wins overall. It was the game of the year where the best quarterback in the NFL faced his aspiring young quarterback looking to beat Brady at his own game. One of the highlights in the game was during the third quarter, 27 yard touchdown from Fournette that led Tampa to a 28-9 lead. As the fourth quarter drew to an expected end the Tampa Bay Bucs clenched first in the NFL. The Vince Lombardi trophy was presented shortly after. 
About the Writer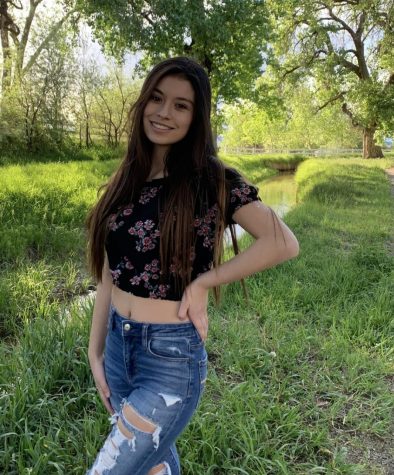 Nadiya Romo
Nadiya is a newly admitted sophomore to Horizon Highschool. Her love for journalism attracted her interest to The Profile. At a young age she was able...