The First Month of 2021-
The year 2020 was not the year for anyone or anything, all it brought with it was trouble. Therefore, we all have high expectations for the new year.  Now that we are in the month of February, let's see how January went, and if it met our new expectations for a new year.
Political 
On Jan. 20, we officially received our new president Joe Biden, who became the 46th president of the United States, alongside Kamala Harris, the vice president. Donald Trump, who was also running for president, initiated many Trump supporters to storm the capital on Jan. 6, 14 days before the inauguration. Trump thought this would change many people's ideas about who they really want to be president, telling his supporters, "We're going to have to fight much harder." During the storming, many congress members had no choice but to hide under their desks, for they were being assaulted. These rioters were invading their documents, breaking areas of the capitals, and yelling for justice. Due to this action, many lost their hope for a fresh year, wondering could it become better, and we can get past this hiccup? What can overcome this? Let's talk Covid. 
Covid Related
Crazy enough, it has been one year since Covid's arrival. So many actions have been put into place to get those safe from it, whether people followed these regulations or not. Here to save the day is the Covid-19 Vaccine. It has gotten to the point where individuals can sign up to get the vaccine now that most teachers, doctors, healthcare professionals, and other first responders have received it. The CDC explains that this vaccine will help individuals from getting this virus, and if you do, it won't be as critical. We all know that this virus can put many lifes at risk, but the CDC 100% recommends that vaccine, due to its potential. From Jan. 1 to now, the seven day average of cases have declined by 86,079. If offered, it should be taken up. 
Celebrities
Just recently, actress Shailene Woodley, who is seen in The Fault in our Stars and Divergent, got engaged to Green Bay Packers quarterback, Aaron Rodgers. This happened only after a few months after they got together, but many fans are excited for this new romance, even though many people thought this was just a fling. 
There have been many unconfirmed rumors about Kim Kardashion and Kanye West getting into a divorce. Fans of the two have been torn about this idea, not even knowing if it is true or not. Sources have proclaimed that it will be confirmed in the last season of Keeping up with the Kardashians. 
A new Batman movie was released on Jan. 12 starring David Giuntoli as Bruce Wayne called Batman: Soul of the Dragon. Streaming on Paramount Plus and Amazon Prime Movies, this movie goes about Bruce Wayne, and focuses on his past. It got a high 92% Rotten Tomatoes compared to Batman v Superman: Dawn of Justice which had a low 28% Rotten Tomatoes 
Reflection
I guess we have to cut the month of January some slack, it did bring more good than harm. After what we went through last year, all we hope for is a better year, and I think we are right on track for just that!
About the Writer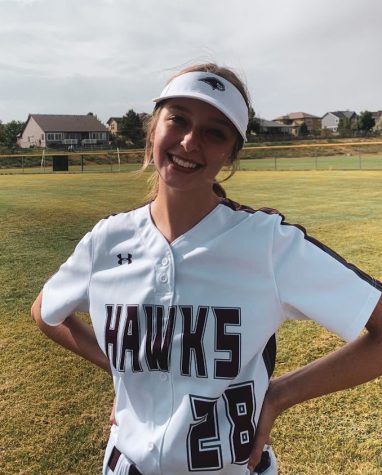 Charlize Bennett
Charlize is a sophomore at Horizon High School. She plays for the Horizon Hawks softball team and cherishes the time she gets to spend with her teammates...