Saturday Night Live is Back for the New Year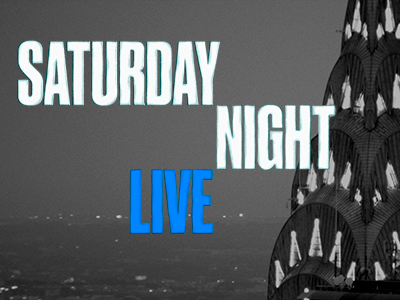 SNL will have its third episode of the 2021 year airing this Saturday Night.
Saturday Night Live is back for the 2021 year, with hosts such as John Krasinski, Dan Levy, and Regina King. So far this year, the episodes have had a strong start. SNL is still the biggest and most successful sketch show TV has to offer, nearly half a century after it first aired. Live from New York, it's Saturday Night! 
John Krasinski w/ Musical Guest Machine Gun Kelly: Episode Recap
The first episode of the year took place with all that has happened this year so far, it makes sense that their cold open would try to cover a range of topics. The cold open, called On What Still Works with host Kate McKinnon, attempted to figure out pieces of American Society that still work. Pete Davdison as a majority stock owner of Gamestop ramble abouts "stonks" before it dawns on him that "the entire system is a joke." This hilarious sketch answers questions like: does the stock market still work and does Tom Brady still work? 
The Monologue also had many fans of The Office talking. The monologue talked about Jim (John Krasinski) and Pam's (Jenna Ficsher) kiss and many audience members joined in on the fun asking if Pam was there in the audience. However, Jenna Fischer was not there disappointing some people but there was a surprise at the end that not many people saw coming.   
A few sketches after the monologue Host, John Krasinski, played a varsity high school star standing up to a group of bullies picking on his little brother. Although he defends his brother, he also runs down various humiliating medical issues as well as some disturbing habits. This hilarious sketch was an excellent showcase of newcomer Andrew Dismukes.    
The night's musical guest was Machine Gun Kelly. He performed My Ex's Best Friend and his new song Lonely.
On Weekend Update, Colin Jost and Michael Che were joined by MY Pillow CEO Mike Lindell played by Beck Bennett, who was recently banned from Twitter for spreading lies that allegedly helped inspire the insurrection at the Capitol. Colin and Micheal also poked some fun at GameStop's surge in stock prices. 
Later on, the night ended with Machine Gun Kelly accidentally tackling Pete Davidson off the stage before the cameras cut. 
Dan Levy w/ Host Phoebe Bridgers: Episode Recap 
The second episode of the 2021 year was with Host Dan Levy and musical guest Phoebe Bridgers. The cold open was an NFL Today broadcast about the Superbowl. This sketch focused less on Football and more on its ads. The big laughs were drawn from an ad for cheez-its. 
Dan Levy of Schitts Creek recounted the good and bad aspects of the last year in his monologue, which included a tour of studio 8H and its protocols. Aidy Bryant played Doreen, an SNL safety manager, attacking Levy with a pool noodle if he was too close to someone. But rather some might say the best part of the monologue was Dan's Father, Eugene Levy, making an appearance in a bubble. 
Possibly one of the funniest sketches of the night was the Universal Studios Tram Tour. Levy who played Thoby, an over-caffeinated tour guide in training that says whatever comes to his mind. Here he proposed many disturbing and funny theories about whatever came to his mind.  
Later in the night, Phoebe Bridgers came on with her band dressed in skeleton costumes. She sang her indie rock song "I know the End" and smashed her electric guitar. 
For Weekend Update, Colin Jost and Micheal Che dug at Mitch McConnell and Marjorie Taylor Greene. Jost got a tremendous amount of applause when introducing Trump as "former social media influencer." Che also had a great joke about former CEO Jeff Bezos and his workers working too much and not getting to spend enough time with their family. 
Who's the Host Next Week?
This Saturday, Regina King will host SNL with musical guest Nathenial Rateliff. As of now we don't know much about what we can expect about the episode, but it's SNL so it's probably going to be good. 
If you're thinking about binge-watching seasons so you can know what phrases like "More Cowbell" and "I live in a van, down by the river " mean,  you can watch all 46 seasons, with about 1,000 episodes on Peacock. However, if you want to watch live SNL is aired on NBC at 9:30 Mountain Standard Time. But don't fret if you miss it on Saturday you can also watch it the next day on Hulu. 
About the Writer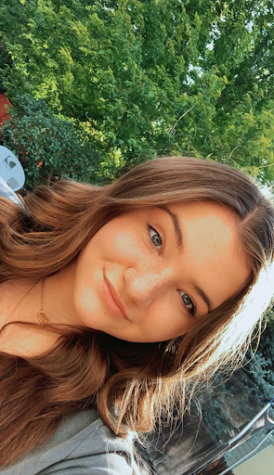 Emily Eigenbrode,
Emily is a Sophomore at Horizon High School. She is addicted to watching The Big Bang Theory and The Office. She is on a club volleyball team at Prime...