CHSAA's Plan for Spring Sports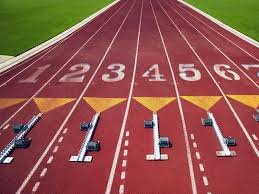 With the COVID-19 pandemic, many high school sports have been either cancelled or postponed to later dates. This has left parents, athletes, and coaches alike confused as to when and if their sport is to begin. Understandably, spring sports in 2020 during last school year were cancelled because of the spike and arrival of the coronavirus. Also in 2020, some fall sports such as girls volleyball and boys soccer were pushed to later dates. When are the remaining sports expected to start?
The Colorado High School Activities Association (CHSAA) recently announced that Season B sports such as basketball and girls swimming would begin practice on January 18th and competitions would begin on the 25th. With the winter sports now accommodated for, what is the plan for COVID-19 and Seasons C and D which are now spring and summer sports?
Putting CHSAA's calendar into words
This year, the Season C sports consist of field hockey, football (teams who chose not to compete in the fall), gymnastics, boys soccer, unified bowling, and girls volleyball. Season D usually takes place at the time of Season C. Season D is baseball, girls golf, boys and girls lacrosse, boys swim, girls tennis, boys volleyball, girls soccer, and track and field. 
The plan is for Season C sports to begin on March 3 for football and March 8 for everything else. It appears as if many of the Season C sports are sports that typically happen in the fall, but were postponed because of COVID. Regular season for field hockey is expected to end on April 22 while football and girls volleyball are ending on the 24. Additionally, regular season for gymnastics ends on the 10th of April and the 17 for soccer. Unified bowling's end date is to be determined later on. State finals for these sports span from April 27 to May 5. 
Assuming things follow the above scheduled dates, Season D sports will kick off on April 26 for everything except girls golf, which is expected to commence on the nineteenth of that month. Boys lacrosse, girls soccer, and boys volleyball end regular seasons on June 12. Meanwhile boys swim and track are expected to end on June 19. The girls lacrosse season will end on the fifteenth and baseball on the twenty-ninth of May for 1A and the eighth of June for 2-5A. 5A girls tennis will end on the twenty-seventh of May and golf is yet to be announced. 
Typically, Season D begins near the start of March and football and boys soccer are in the fall. What are players and coaches implementing this year to comply with the new safety protocols?
What are the differences this year due to COVID?
For many teams, masks have been a requirement for practices, even for cross country. Although runners do not have to physically wear masks on their faces while running, they do have to wear masks at the starting line for races and on their arm at practices. When they are not running in the moment, the masks must be worn. For indoor sports like basketball, players must wear masks for games and practices on their faces while playing. Another safety adjustment is the reduction or elimination of in-person fans at sporting events. For outdoor events, fans are allowed in some places as long as they socially distance and wear masks, but are highly encouraged to watch from their cars or homes on live streams. Practices have been limited to a maximum of 25 athletes at a time so sports that exceed that limit have to split up practice times for their team. Competitions have been reduced for most sports as cross country moved from 11 to 7 regular season meets. The amount of teams and or individual athletes who qualify for regionals and state have also been reduced with COVID. Visit CHSAA's website to see sport-specific adjustments for COVID-19. 
The COVID-19 pandemic has brought to attention the need to get out and be active through enjoyable sports. It has made many be grateful for things they used to take for granted such as getting to have a maskless practice with all of their coaches and teammates daily. Despite the setbacks faced in 2020 and this year, high school communities remain to unite through sports. 
About the Writer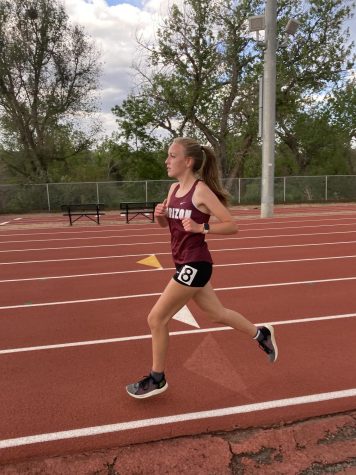 Lizzy Crawford, Editor in Chief
Lizzy is a junior at Horizon High School. She finds enjoyment through skiing in the winter and running cross country at Horizon. She is a devoted sports...