My Top Music Picks of 2020:
Song and Artist Recommendations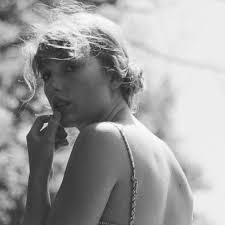 After all of the ups and downs of 2020, I can strongly say that music was one of the few things that held me together. Music helped me both focus on what was happening at the time all the while trying to escape the harshness of reality. Personally, I believe that the music we listen to not only enhances our lives, but impacts our outlook on life as well. What music do I love to listen to? 
Country
I know that country music is very controversial, as in you either love it or you hate it. I am on the love side of that debate, and for obvious reasons. One of those reasons is Luke Combs; my personal top country artist. Not only does Luke Combs have a song for every mood; they are all amazingly written. From Better Together in his new album to Blue Collar Boys, every song is bound to hit home. Kelsea Ballerini released two remarkable albums in 2020: kelsea and ballerini, both of which have the same tracklist, but ballerini is the acoustic version of all the songs. These albums by Kelsea Ballerini combine pure country and pop to create a musical masterpiece. I could listen to Cover Me Up by Morgan Wallen on repeat for hours. A breakthrough artist of country music in 2020 is Alana Springsteen. Only 20 years old, Alana has a Taylor Swift country vibe and has released amazing hit singles like Always Gonna Love You and Think About You featuring Filmore. Two other honorable mentions for my favorite new country artists of 2020 are Dylan Brady and Hailey Whitters. All of the artists above gave 2020 a hometown touch!
Pop
I used to stick to all of the basic pop songs, but now I have been focusing on other genres as well. Of what I still listen to, I have loved playing songs by Jeremy Zucker. He puts a vibey and electric tone on pop and has bops like supercuts and not ur friend. Although I am not typically a huge fan of them, Justin Bieber and Shawn Mendes also released great songs such as their collaboration in Monster. Bieber released Holy with Chance the Rapper which had a lot of attention and Mendes just recently released his new album Wonder. Demi Lovato's Commander in Chief was a great political anthem that I loved. Alec Benjamin's Six Feet Apart written about quarantine and other great songs of his are why he is my breakthrough pop artist of the year. 
Alternative 
Okay, let's talk about someone who has changed genres 3 times and has dominated all of them: Taylor Swift. In 2020, Swift made the swiftest (pun intended) change from pop to alternative. Her two new albums folklore and evermore have both broken records and are lyrical gold and combine her old country-sound with something completely new that we have never heard from her before. Even if you don't like a song of hers, you can't help but fall in love with the deep and multiple-meaning lyrics. Also, the woods and vintage-typewriter aesthetic of these albums take it to the next level. Another alternative favorite of mine is Machine Gun Kelly who grew up in Denver. His top songs of mine are the well-known my ex's best friend that he sings with blackbear and I Think I'm OKAY with YUNGBLUD and Travis Barker. He is my alternative breakthrough artist of the year. 
Hip-Hop/Rap
I also like listening to hip-hop; some of my favorite artists of this category are Juice WRLD, Drake, Post Malone, Tyler, The Creator, and Kendrick Lamar. Although these artists are all kind of "basic," they do have some pretty solid songs. My favorites of the late Juice WRLD are anything from the Death Race for Love album in 2019 or Come & Go with Marshmello in his new album. Even years after their release, I will always appreciate DNA and ELEMENT by Kendrick Lamar and the whole Black Panther soundtrack he made beats for. Drake's songs I like are Nonstop, Nice for What, Teenage Fever, and Marvins Room. I listen to Jackie Chan, Candy Paint, and Go Flex by Post. I THINK and EARFQUAKE in Tyler, the Creator's IGOR have cool beats and jazz/funk elements. Many of these songs are a year or two old but have been great to listen to in 2020. As for breakthrough artist, I would say Megan Thee Stallion because her music has blown up this year. 
R&B/Soul
I love to chill with R&B music by the popular Khalid, SZA, and H.E.R.. Khalid has golden songs like 8TEEN, American Teen, and Young Dumb & Broke with 80s vibes. In 2020, Khalid released  Be Like That with country music singer Kane Brown and Know Your Worth with Disclosure. Changes and Lights On by H.E.R. have touches of electric guitar and in the video for the emotional/vulnerable I'm Not OK, she shows her support of the Black Lives Matter movement. By SZA, I like The Weekend and All the Stars that she sings with Kendrick Lamar. H.E.R. and her sonically tremendous songs earn her my R&B breakthrough artist of the year. 
As you can see, I have a pretty broad taste in music. My two favorite artists are definitely Taylor Swift and Luke Combs, because I love every single one of their songs. I also like people who write their own songs, that is why most of the artists on this list are here. I feel like music by singer-songwriters is better because they are passionate about what they are singing and the lyrics are really artistic. Even after everything 2020 has brought us, music has most definitely brought us closer together in a time that seemed more lonely than ever.