Why Trump Lost
The Results Are In:
On November 3, 2020 American voters were eagerly waiting on who will be elected. Everyone was seeing the colors of red and blue, each state slowly being filled in. The election was treated as the most existential to the survival of the nation. However, the result wasn't determined on that night, and many people went to bed and woke up with a cliffhanger. Who was going to be president of the United States?
Over the week, the mail-in ballots started to come in as election workers were counting for hours and days at a time. The results were a cliffhanger that lasted for the whole week until Saturday morning. On that morning, Joe Biden was put over the finish line with the critical swing state of Pennsylvania going into his column, and soon after Nevada was called for Joe Biden.
While there are still several ballots still being counted to this day, especially in New York, the election clearly showed Joe Biden as the clear victor. Joe Biden won the electoral college vote by 306-232, ironically the same margin of electoral votes as Trump won against Hillary Clinton in 2016. 
While many on President Trump's team have filed legal disputes, many of these disputes have either been rejected by individual state courts or will disintegrate entirely, leaving the results undercharged. Consequently, President-Elect Joe Biden and Vice President-Elect Kamala Harris will be taking federal office. So, how exactly caused Biden to go pass the finish line and Trump to fall short of re-election?
Unhappiness with the Economy and Pandemic:
During this chaotic year, citizens across the country had to deal with the effects of the Coronavirus pandemic. This was made as a test to the Trump Presidency because he didn't have to deal with many high national security risks like Covid-19. Coronavirus cases were skyrocketing, leading to an economic recession. Fundamentally, recessions are terrible for the incumbent party that is residing in the White House. 
Many people had to face eviction, go to food banks, and live a life that wasn't there everyday routine. Many voters felt directly affected by the coronavirus, and wanted to have something done about it. Many voters heavily disapproved of Trump's handling of Covid-19, and due to the virus affecting them directly, it furthered the appeal of going to the ballot box.
Suburbites Felt Distaste for Trump and Supported Joe Biden:
To put it shortly, Donald Trump lost because of suburban voters across the United States in several key states. These suburban voters around large metropolitan areas have been trending away from Donald Trump, which includes more affluent voters. Many of these suburban voters have a college degree, and Democrats were put over the finish line by Trump losing support among college graduates. 
For example, in the state of Georgia, Joe Biden narrowly edged Donald Trump in the vote count by a slim margin of 0.2%. Georgia is a traditionally Republican state, and before 2020, the last time a Democrat won in the state was in 1992 with Bill Clinton. However, many suburban voters particularly in the Atlanta metropolitan area revolted against Trump. Metro Atlanta counties like Fulton, Dekalb, and Clayton have always been traditionally democratic, and it wasn't a surprise that Biden easily won these counties. However, counties that surrounded Atlanta like Cobb, Gwinnett, and Henry that flipped toward the Democratic Party in 2016 for Hillary Clinton continued the trend of increasing the Democratic vote share. Added onto this, with Georgia having a consistently affluent voter base of white college educated voters and large amounts of support among minorities gave Biden the extremely narrow win in Georgia. This was also due to large turnout among these suburban areas compared to 2016. 
Moreover, Trump saw a decrease in suburban areas around the country. In the critical swing state of Arizona, he lost Maricopa County, home to Phoenix that consistently voted Republican for decades. This again was due to distaste among suburban voters for Trump, providing Biden a win of 0.3%. 
Furthermore, in the crucial state of Pennsylvania, according to The Philadelphia Inquirer, Biden consistently got a higher share of suburban voters and gained upon Hillary Clinton's margins in 2016. writers Jonathan Lai and Andrew Seidman stated that, "In Bucks, Chester, Delaware, and Montgomery Counties Biden expanded the total margin of victory by nearly 105,000 votes over what Hillary Clinton amassed in her loss in 2016." It also illustrated how Joe Biden performed better in blue collar counties compared to Hillary Clinton. These counties include college affluent white voters, and white collar workers who gave Trump the victory in 2016. This is further evidence of Trump's erosion in the suburbs across the country that previously went to him in 2016.
Joe Biden Got A Better Share Among White Voters Compared To 2016:
According to the CNN Exit Polls, Donald Trump lost support among older voters and among white voters. Trump lost support among white men in particular. However, Trump saw an increase among minority groups including women and latinos. White men when with Trump 31% in 2016, but only won by 23% in 2020. This is even more apparent with college white men who voted with Trump by 14% in 2016, but support for him quickly waned to 3%. However, with latino men he gained by 8% compared to 2016, and with black men by 9%. While these minority groups did substantially vote for Biden, it was apparent that there was a shift towards Trump among these groups, even if the exit polling may not be fully accurate.
This would be illustrated with the state of Florida. Trump won the state of Florida by 3.3%. This was an improvement over his 2016 margin when he beat Hillary Clinton in the state by 1.2%. This was due to Hispanic voters in Florida, particularly in Miami-Dade County swinging heavily towards Donald Trump. However, Joe Biden beat Trump in Duval County, a typical suburban county in the Northern part that has a majority white population that isn't hispanic compared to Miami-Dade County.
Conclusion:
In the end, there is going to be a new president in the White House. Joe Biden will become the President for his first term of the years of 2021-2025. Trump lost against Joe Biden due to his own failures, and the election is relatively older. Trump would have won the election if he kept similar numbers among the suburbs, he would have probably won by a greater margin than in 2016. A key lesson from this election is that actions have consequences, and it is important to remember the issues that critically matter.
About the Writer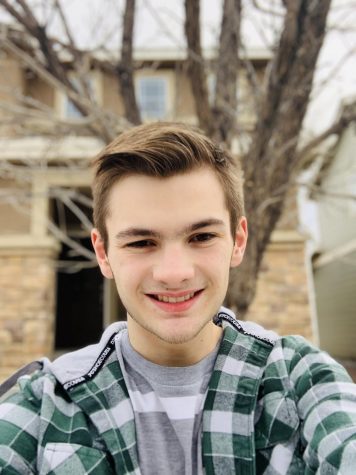 Nicholas Lockwood
Nicholas is a Junior at Horizon High School. Nicholas is a devoted Cross Country runner who practiced year-round and is determined to get a better time...