Going Back To Thanksgiving, Or Is Everything Shutting Down Again?
During these stressful times, after having an existential year with the dread of an toxic electoral process, and being locked in our homes, it is time for several people to want to have their yearly Thanksgiving feast. However, due to the horrific surge of Coronavirus with new cases topping 100,000 daily, many have questioned the ethicality of Thanksgiving, and if it is proper to meet with family members during this time period.
Well to put it blunt, it is deeply irresponsible to be sharing Thanksgiving better with several people from different households, but quarantining and testing would allow for safer Thanksgiving trips.
CDC Recommendations:
The CDC recommends that dinner should be limited and that proper safety precautions need to be taken. However, due to one million cases, Thanksgiving is highly recommended to continue at home. This means that dinner should be occurring with people an individual lives with. CDC's Covid-19 incident manager, Dr. Henry Wilke states "No more important time than now for each and every American to redouble our efforts to watch our distance, wash our hands and, most importantly, wear a mask."
Dr. Henry Wilke additionally adds about how the "CDC is recommending against travel during the Thanksgiving period." This continues with the idea that Thanksgiving has close human interactions with family members, which would most likely violate the recommendations from the CDC. This is continued by the belief in continuing to wear a mask with any relatives, and if you have to meet with relatives for Thanksgiving, it would be wise to either social distance, or quarantine to ensure that virus contact with other individuals doesn't happen. 
An additional important recommendation from the CDC relates to the practice that college students would be meeting with family. College students that are traveling home need constant recommendations from the CDC at a greater extent due to them being in more contact with people at a university.
It is extremely helpful if people are eating dinner together by knowing how long a person has been actively in the household, and knowing if there is additional distance with good ventilation, clean utensils, and if there are a proper amount of people in the dining room.
Is There Another Shutdown Incoming:
Shutdown laws can vary heavily depending on case levels in counties, states, and even nationally. In the state of Colorado, recently 14 counties continue to go into the Red Zone, which would mean that more restrictions would continue. Many of these counties around Colorado will impose much more tight restrictions on business, including Denver. However, Governor Jared Polis states that "We must act now to save lives," the governor said. "We must act now to avoid a shutdown or lockdown." So, another shutdown can be possible if many states around the U.S. continue in the wrong direction with Coronavirus cases, which many government officials will use as a last resort if situations in the hospital industry get dire. 
Many small businesses will have to adjust with the new restrictions imposed upon them, with new policies affecting sizes of gatherings, and the way that restaurants and bars can't allow in-person dining. 
Conclusion: 
The situation around Coronavirus around many U.S. countries has become extremely dire, this includes the issue with the upcoming holidays. Coronavirus has infested upon not allowing in person gatherings, which include Thanksgiving, and other holidays. Many people will have to continue changing their way of life, which includes preventing another shutdown, which would dramatically hurt small businesses. As communities around the United States, everyone must all have to do their part, and stop the spread of this disease, so life can go back to somewhat normal.
About the Writer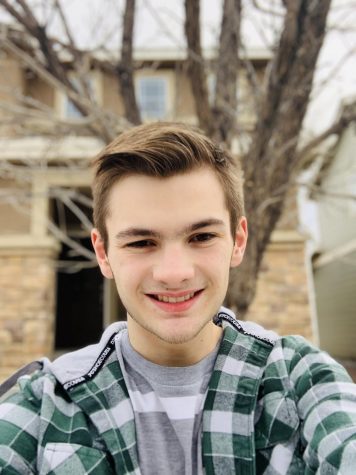 Nicholas Lockwood, Content Manager
Nicholas Lockwood is a Senior at Horizon High School. This is his 2nd year of Journalism at Horizon High School. Nicholas is a devoted Cross Country runner...