A Cure for COVID:
Pfizer Vaccine gets Positive Results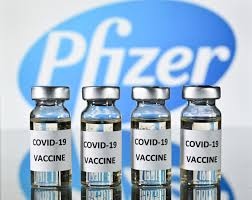 For many people, a successful vaccine is the only way the public can return to school, work, and mask-less lifestyles. Sighs of relief are a current result of the new Pfizer Vaccine that aims at reducing the number of COVID-19 cases. Many other vaccines such as those from Moderna, Astrazeneca, and the Gamaleya Research Institute are equally promising, just running at slower rates. Questions regarding the status and contents of the vaccine are accumulating, leaving lots of uncertainty. 
What is Pfizer?
  According to Britannica, Pfizer Inc. is an internationally recognized pharmaceutical and biomedical company. As an American company, with their headquarters being in New York, Pfizer was founded in Brooklyn in 1849. Charles Pfizer and cousin Charles Erhart are the founders. Pfizer believes in safe, accessible, and affordable healthcare and claims, "Our purpose is grounded in our commitment to fund programs that provide public benefit, advance medical care and improve patient outcomes. Our belief is that all people deserve to live healthy lives. This drives our desire to provide access to medicines that are safe, effective."
How does this vaccine work?
  The Pfizer vaccine uses messenger RNA with the encoded viral protein in it. The mRNA is injected into muscle where it then builds the protein that is found on the coronavirus. This helps the body's immune system develop tolerance for the virus giving you the antibodies to prevent people from getting it later on.
 When will this vaccine be released?
  Pfizer is filing for emergency approval of its COVID-19 vaccine due to the pandemic at hand. Doing so in November, the company is giving reasonable hope that the vaccine will be released for its first official runs in December of this year or early 2021. The Center for Diseases Control (CDC) expects the first doses of a COVID vaccine to be out before the end of 2020.
How will the vaccine be administered; when can you get it?
  BBC explains, "It is given in two doses – three weeks apart – and early data suggests it protects more than 90% of people from developing Covid symptoms." More studies have shown that the Pfizer vaccine is up to even 95% effective. The New York Times predicts that the CDC will recommend that Front Line workers and elderly people will get access to the vaccine first. Also, it is likely that there will not be widespread access to the vaccine in America until the middle of 2021.
Effects of the vaccine? 
  A small portion of those who were vaccinated in Pfizer's trials experienced mild symptoms. These symptoms include headache, fatigue, body aches, chills, and a fever. As part of this, half of those who got the highest dose of the Pfizer vaccine reported symptoms. Even though there can be risks with taking the vaccine because of its side effects, this vaccine will keep many people from contracting coronavirus. At the end of the day, it is the patient's decision on whether or not they decide to get the vaccine. 
A Brighter Future
  COVID-19 has put a pause on the daily lives of every human being on the planet, but there is hope! These new vaccines are very promising and give a high chance of reducing the number of COVID cases. This pandemic is not going to last forever because although we are all working from our homes; we are still together, and together we can accomplish great things.
About the Writer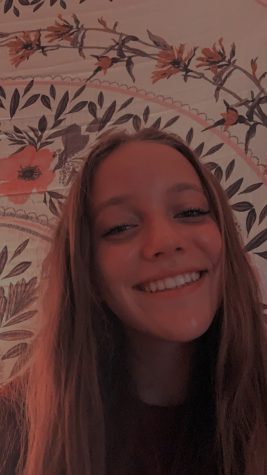 Lizzy Crawford
Lizzy is a sophomore at Horizon High School. She finds enjoyment through skiing in the winter and running cross country at Horizon. She is a devoted sports...