Time to Hit the Slopes?
Navigating Colorado's Upcoming Ski Season
Due to the coronavirus outbreak, last ski season did not end as planned, but resorts across the state are planning to get back on their feet by opening for a full 2020-2021 season! Skiers and snowboarders will be happy to hear that 18 of the states' largest resorts have opening dates penciled in (these dates are listed below.) Other ski resorts' such as Hesperus, Wolf Creek, Monarch, Kendall Mountain, Echo Mountain, and Cooper have openings that are to be determined. Colorado's ski resorts have made statements along with the announcement of the opening dates of their lifts that they will first and foremost consider the safety of their guests and staff. Nowadays, safety comes along with many necessary protocols. For the ski resorts in Colorado, protocols consist of:
Mask requirements

6 feet of social distancing in lift lines

Glove/hand covering requirements

Reduced use of rentals and lifts

Reduced capacity and limited food offerings in lodges and restaurants

Reservations required at some resorts

Hand sanitizer stations 
Most of these ski areas and resorts are following Summit County and Colorado Public Health Orders. How do you know ski areas are taking proper safety measures this ski season? Here is some resort-specific information:
Vail Resorts (Breckenridge, Keystone, Vail, and Crested Butte)
In addition to some of the safety precautions listed above, here are some precautions that Vail Resorts properties, which include Breckenridge, Crested Butte, Keystone, and Vail, are specifically planning on implementing. Face masks are required, but not while social distancing with 6 feet or more when skiing or snowboarding. The number of guests on the mountain will be maintained with a reservation system. If the amount of people allows for proper social distancing, unrelated parties can be on the same lift or gondola. Otherwise, people from the same party will only be loaded on lifts/gondolas with their party. Social distancing will be enforced in lift lines in addition to the natural distancing required when wearing skis/boards. Gondolas and lifts will be cleaned often as well as other high-touched surfaces. In response to a question about how many lifts will be opened, Vail Resorts responded with, "Our goal is to fully open with lifts and terrain, as weather and conditions permit, regardless of how many people are skiing and riding this season." Ski and snowboard classes are continuing, but with limited sizes and preemptive health-screenings. Restaurants/lodges on the mountain are expected to be opened this season with limited occupancy. Rental equipment will be available in accordance with social distancing regulations and proper sanitizing. Also, all Vail Resorts lodging will implement enhanced safety protocols this season. 
Loveland Ski Resort
Physical distancing, face masks, hand coverings, and more are all required on lift lines and lifts at Loveland Ski Resort. Only related parties will be sat together on chairlifts. Lodges on the top of the mountain, such as the Ptarmigan Roost Café, will not be opened this season. Bathrooms that are up/on the mountain will be available for limited use. Good news, unused 4 Paks from last season will be valid for use this season! Advanced reservations for lessons/classes will be required, but reservations will not be required for regular use of the mountain for skiing or snowboarding. Regarding rentals, advanced reservations are required, clothing rentals will not be available, and public lockers are not available this season. There is limited occupancy in the main lodge at the base of the mountain, and only grab and go food items will be sold here. Shuttles will also have reduced occupancy. Loveland released this statement, "We place the highest value on the health and safety of our guests and employees, and that will drive our decision making when it comes to the 2020/21 season. We expect to open on time and will do everything we can to safely stay open for the entire season. With your help, we believe this is possible. Cleaning and sanitation efforts will be rigorous and more frequent. Social distancing and face coverings will be required in all indoor areas, base areas, lift mazes, on chairlifts, and on shuttle buses.  Chairlift capacities will be decreased as only related parties will be permitted to load together. There will be occupancy limitations in all indoor spaces and on shuttle buses. Ski & Ride School will operate at reduced capacities. We will work to conduct as many transactions as possible online prior to your arrival."
Season Start
Information about the health measures at the resorts above gives insight into what the ski season will look like this season, but when will the 2020-2021 ski season start? Each resort's opening thus far is listed below:
Arapahoe Basin – Mid-October
Loveland Ski Resort – Mid to late-October
Keystone – November 6th
Breckenridge – November 13th
Winter Park – November 18th
Vail – November 20th
Purgatory – November 21st
Steamboat – November 21st
Eldora – November 23rd
Beaver Creek – November 25th
Crested Butte – November 25th
Aspen Mountain – November 26th
Aspen Snowmass – November 26th
Telluride – November 26th
Copper Mountain – November 30th
Sunlight – December 11th
Aspen Highlands – December 12th
Aspen Buttermilk – December 18th
Silverton – December 26th
Information above (start schedule) is from The Know Outdoors and Colorado Ski Country USA
With the announcement of the ski season happening, skiers and boarders in Colorado are eager to get back on the slopes! Stay safe and shred some powder this season!
About the Writer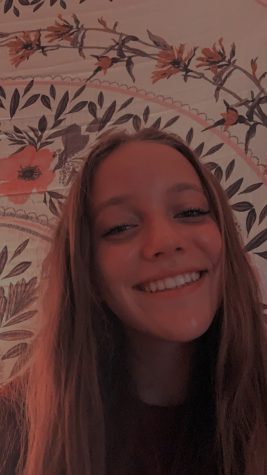 Lizzy Crawford
Lizzy is a sophomore at Horizon High School. She finds enjoyment through skiing in the winter and running cross country at Horizon. She is a devoted sports...