Is TikTok Really Shutting Down?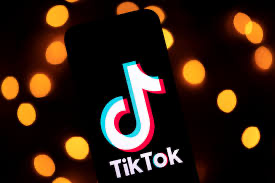 By now you've probably heard about TikTok's potential ban, and maybe you've even asked the question, what does that mean for people who use it? The TikTok ban is confusing to many people, and there are quite a bit of conflicting answers on what's exactly happening. Let's begin with how it started. Donald Trump has been increasingly taking aim at Chinese technology, including TikTok and WeChat, saying that companies' apps tied to China are posing a threat to America's National Security. The situation escalated in August, when Trump issued an executive order, telling ByteDance to make a deal with TikTox U.S. operations by September 20, or else it will be shut down. ByteDance is the developer of the video-sharing app TikTok. Later on, a second executive order was called to set the ban to a later date to allow ByteDance to fully divest from the product. However, TikTok ended up suing the U.S. government, alleging it was deprived of due process. This lawsuit was about to delay the ban, essentially giving TikTok more time to get a better deal for the sale. TikTok has roughly 100 million users in the United States, and Trump claims the app gives Beijing access to the personal data of Americans. TikTok has denied those allegations. The company has said its data centers are located entirely outside of China and that none of that data is subject to Chinese law. The potential ban has left huge creators like Charli D'amelio going to other platforms such as Triller. Once the ban was getting closer, Triller ended up being the number 1 app in the app store that week. 
   Microsoft Buying TikTok- 
   One of the first offers to come in was by Microsoft. During the process of discussing offers, Microsoft looked forward to continuing dialogue with the United States Government, including with the President. Among other measures, Microsoft would ensure that all private data of TikTok's American users is transferred to and remains in the United States. Microsoft's acquisition talks with TikTok and its Chinese parent company ByteDance increased this summer after President Donald Trump intervened, according to a report from The New York Times. However, Microsoft wants a minority stake in the wildly popular video sharing app that was viewed positively as it would potentially lead to TikTok ditching Google Cloud, which it currently uses, and signing up to Microsoft Azure instead.  This would make TikTok one of Microsoft's largest cloud customers. This would also lead to TikTok being integrated with Microsoft's $7 billion advertising business. However, Trump made a statement saying he'd rather Microsoft, valued at $1.6 trillion, "purchase the app that is used by 100 million Americans in its entirety. I think buying 30% is complicated." 
   Other companies are starting to compete with Microsoft such as Oracle, and there have been rumors about Netflix, and possibly Twitter, in the running as well. The reason companies have been hesitant to buy due to the price. The estimated range for buying TikTok is anywhere from $20 billion to $50 billion, depending on which parts of the company are sold, this is why many companies are only wanting to buy part of TikTok. Microsoft's offer has since been rejected, and the chinese owner of TikTok has chosen Oracle to be a potential buyer. 
  Oracle and Walmart Buying TikTok- 
   President Trump had approved a deal between the Chinese-owned social media app TikTok and major American companies, an agreement that will delay the U.S. government's threat to block the popular app. Over the weekend, Trump gave his blessing to a deal that would give Oracle and Walmart a combined 20% stake in a new company called TikTok Global, which would be headquartered in the United States and operate the app. Four of the company's five board members would be Americans. But Trump still wants the app to be "totally controlled" by Walmart and Oracle. Oracle Executive Vice President, Ken Glueck, said ByteDance will not own any part of the viral video app. "Americans will be the majority and ByteDance will have no ownership in TikTok Global," said Glueck. However, this statement is quite confusing due to the fact that Oracle and Walmart will only be taking a 20% share of it, and would mean ByteDance would still own 80%. 
Trump's role-
Trump has made it very clear that he must agree to the term before anything is made official. That might seem unusual and that's because it is. The government often has pending deals to protect consumers from monopoly power, and often do weigh national security when a merger is announced. Typically when this happens the president does get involved.  Some experts think Oracle's deal could be helped along because of Trump's ties to cofounder Larry Ellison, a supporter of the president.
TikTok here to stay for the foreseeable future- 
US regulators have agreed to a deal with ByteDance, and its american partner Oracle. If the arrangement gets a formal green light, ByteDance would continue to be the majority shareholder in the short-form video app. TikTok would also become a global company with headquarters in the United States, while Oracle will host TikTok's user data and review TikTok's code for security. The deal is meant to satisfy the US government's national security concerns about the app, while also keeping the app. Under the proposal, the US government would approve members of TikTok's board; one board member is to be an expert in data security and would hold a top-secret security clearance. Although we aren't exactly sure what is going to happen in the future, we can definitely say the TikTok is here for the foreseeable future