Prodigal Son: Reviewed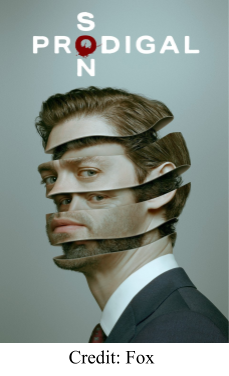 Warning, spoilers ahead!
Prodigal Son takes place in the 21 century and follows the story of Malcolm Bright. Played by Tom Payne, the story follows his struggle to grasp what really happened in his past. Bright's father, Martin Whitley aka The Surgeon (played by Michael Sheen), plays the role of a notorious serial killer and tries to crawl back into Malcolm's life. Malcolm is a profiler for the NYPD and helps them solve murders linked to serial killers.
The show itself focuses on one struggle of Malcolm Bright's past and continues to allude to it more and more as the show goes one. What is this struggle? Simply the unanswered question of who the girl in the box is. As a child, Malcolm had wandered off through the halls of their basement where he found a black trunk. Curious, he opened and revealed a girl that he never saw the face of. Bright had kept in question if she was one of his father's 21 victims or if she was someone entirely different. Ten years after the incident Bright struggles to grasp who that woman really is and questions his mother, Jessica Whitley (played by Bellamy Young), who tells Bright that he's just imagining things.
"Normalcy just isn't in Malcolm's blood. He's drawn to the dark side and after he's ousted by the FBI due to concerns he shares some of his father's dark tendencies, he decides to help the NYPD solve crimes by profiling killers." Dana Feldman states.
"Monoamine Oxidase A Deficiency Brunner described a family with an X-linked nondysmorphic mild mental retardation and a tendency to severe aggressive or violent behavior and urine studies consistent with marked disturbance of monoamine metabolism (Brunner et al., 1993). No additional patients have been identified to date."  It's believed that's what Malcolm bright has inherited from his father considering some of the tendencies that leave him strapped to a bed while he sleeps. Bright also suffers from severe PTSD, which is understandable given the fact his father is a serial killer.
The show received a 7.6/10 on IMDb, 57% on Rotten Tomatoes, and a 9.5/10 on TV.com. The show can be viewed on the following TV providers; Fox, Hulu, Youtube TV, Fubo TV, Amazon Prime Video, Google Play Movies & TV, and Vudu.
The show overall doesn't quite give the audience the chance to guess what's going to happen next within the show because only then do they take you by surprise. Prodigal Son is a great thriller and crime show that includes humorous moments to take away from the overall dark theme. I personally would rate the show a 9.5/10 and it would most definitely be one of my top choices of shows that I recommend to people who enjoy watching things like this.
About the Writer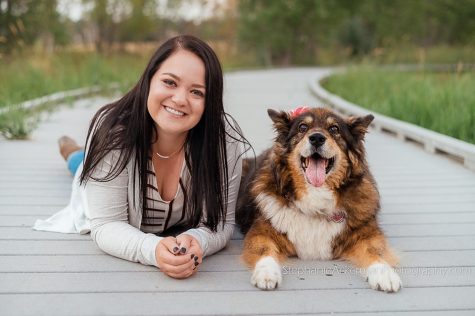 Haylee Emanuel, Marketing Director & Features and Editorials Editor
Haylee Emanuel is a Senior at Horizon High School and is the Marketing Director along with Editorial Editor. She is a student-athlete who takes pride in...